Crayola Nail Varnish Exists And We Want A Bottle In EVERY Colour!
24 August 2017, 14:49 | Updated: 8 June 2018, 15:45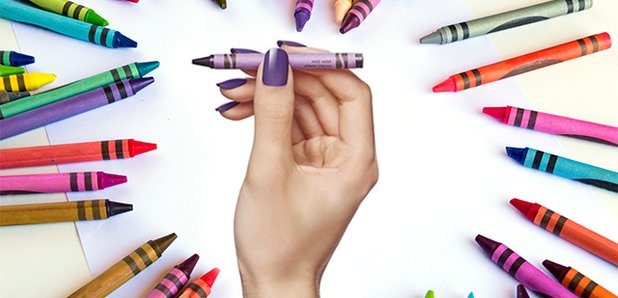 This is a big kids dream come true!
The seasons are changing as much as we hate to admit it. The pastel coloured nails of summer will be off-trend soon and bold autumn colours will be back in - so thank goodness for nail goddess Sally Hansen's latest collaboration.
Her latest range of varnish will take you back to your school days because she has teamed up with famous crayon makers, Crayola!
The collection features 12 shades of super bright varnishes to brighten your fingertips and better than that, they're instant dry.
If this is true this could mean the end of trying to pull your car keys out of your handbag with your teeth so as not to trash your freshly painted mitts.
The special formula is insanely pigmented and the brand claim it will dry in a super speedy 60 seconds - we'll take one of every colour please.
In try Crayola style the bottles are designed to look like the famous pencil case item and also come with Sally Hansen's trademark curves brush for ultimate seamless application.
Another Crayola trademark that has been applied to these nail varnishes are the names of the colours which are exact replicas of the actual crayons. These include Carnation Pink, Purple Heart, Dandelion and Sunset Orange to name just a few of the vivid shades.
So now this makes colouring in definitely ok for adults!