These Colourful Women Prove It's Never Too Late For Rainbow Hair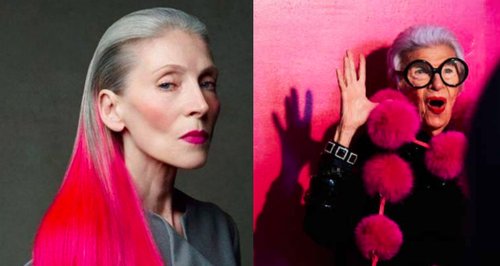 Bright-coloured hair is a MASSIVE trend on Social Media these days. You only have to type in the hashtag #RainbowHair to be inspired by all sorts of fun and whacky styles and crops.
From high style icons such as designer Zandra Rhodes and Italian writer Anna Piaggi, to fashion queens such as supermodel Daphne Selfe and Instagram hotshot Iris Apfel, here are seven ladies leading the way and showing us that multi-coloured hair is truly for us all.
Age is just a number. These ladies are proving that style however, is timeless...
1. Daphne Selfe
2. Iris Apfel
3. Eveline Hall
4. Loulou Van Damme
5. Grace Coddington
6. Zandra Rhodes
7. Victoria MacKenzie-Childs
So without further ado, let's give it up for the girls!