Home Is Where The Heart Is: Tattoos To Warm Your Cockles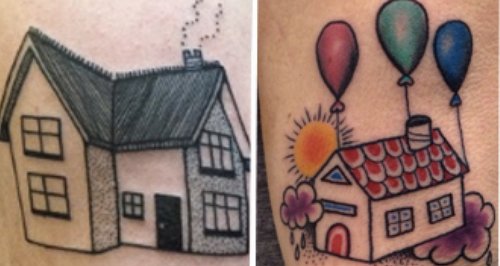 There's no place quite like home… so the saying goes and it seems that these ink fans agree! Take a peek at their amazing artworks, which mean they can take home with them wherever they go.
1. We want to live here...
2. Hmmm… Tipi, wooden cabin or igloo: How could we choose?
3. Home from home...
4. So many pretty houses...
5. A fancy townhouse anyone?
6. Is it just us, or does this house remind you of the house from 'Up'?
7. Little house on the prairie...
7. Oooh… we'd feel like an Ottoman Emperor with this on our arm
8. Nothing like a Disney castle to make you feel like a princess...
9. A house built with love...