Are You Brave Enough To Try This Awesome Watermelon Hair?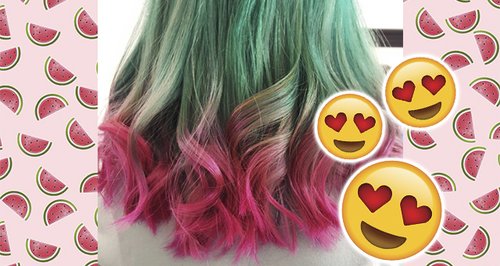 No watermelons are harmed in the process...
The latest hair style trend to hit Instagram is that totally beautiful 'watermelon' and we can't get enough.
Let us just point out that no watermelons are actually harmed in the dying process... intact they're not involved at all!
However, the trend does take inspiration from the fruity colours. To achieve the watermelon-y goodness, the top part of your hair should be dyed green like the fruit's skin, and the ends pink, like the inside of the melon.
Like this:
And this:
These amazing juicy locks though:
We can't get enough of them!
And neither can Instagram:
Is this beautiful hair something you would try?