The Outspoken Beauty Podcast: Meghan Markle's facialist Sarah Chapman
25 September 2018, 12:41 | Updated: 26 September 2018, 17:03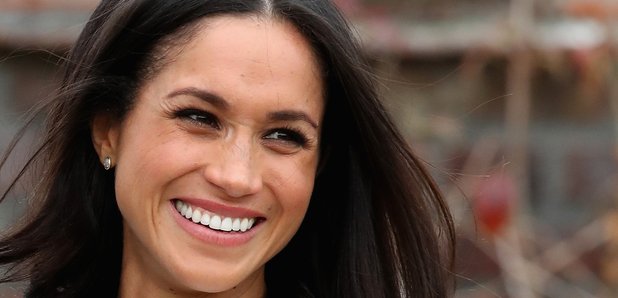 The facialist has a huge cohort of celebrity clients and has her hands insured for £1,000,000.
Facials are a luxury that many think are reserved only for the rich and famous.
Sarah Chapman is a sought after facialist with a background in cosmetic science who often lends her million pound hands to making the skin of many celebs and royals glow.
Her clients include Meghan Markle and Victoria Beckham but she spoke to the Outspoken Beauty podcast about how we can preserve our skin at home if a facial is a bit too much of an expense.
When asked what the essentials of a perfect skincare routine you can perfect at home is, she stressed the importance of cleansing.
"Cleanse your face, double cleanse preferably especially if you work in the city, with an oil based cleanser.
Get home, do a cleanse. Do a second cleanse - if you want to use a different cleanser for each step you can. I like a clay based cleanser which draws out black heads and impurities and some people like to use that as a second step."
She also said it's important to use designated eye creams on the eye and not just any generic moisturiser.
She explained: "The tissue around the eyes is so thin, its 0.2mm. If you put a really thick cream on it starts to build up under the eyes and you get puffy eyes."
These are definitely simple steps that can be carried out at home under most budgets.
But if you do want to start indulging gin facials its worth knowing that Sarah recommends you keep them up once a month for...forever!
She said: "We would always recommend every four weeks. Once a month you should have a facial because we want to work with the skin cell cycle which is around 30 days."
And on the topic of getting monthly facials for the rest of your life she said: "If you can afford it. and if it means a lot for you then absolutely yes. I have clients i've been seeing every month for 15 years and they will continue"
Outspoken Beauty is available to download via outspokenbeauty.co.uk and also via iTunes