Woman left with embarrassing burns after moustache removal cream disaster
27 July 2018, 17:35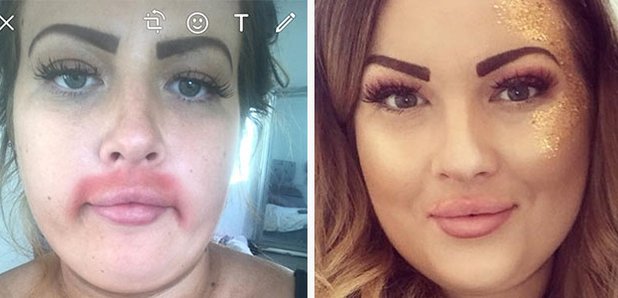 A beauty-loving mum was left looking like the blokes off 118 118 ads when hair removal cream burned a bright red moustache on her face.
A mum-of-two was left with a bright red 'moustache' after using hair removal cream on her upper lip - but she sees the funny side.
Chantelle Murphy, 26, was tempted to try hair removal cream for the first time after she spotted the Nair Moisturising Hair Removal Cream for the bargain price of 99p.
Thinking it would be a time saver, the mum-of-two smothered the hair remover cream on her face on Sunday evening and waited for it to get to work.
But when the cream started burning her lip, Chantelle quickly scrubbed it off - but was mortified to see it had left her with an embarrassing burn the shape of a handlebar moustache on her upper lip.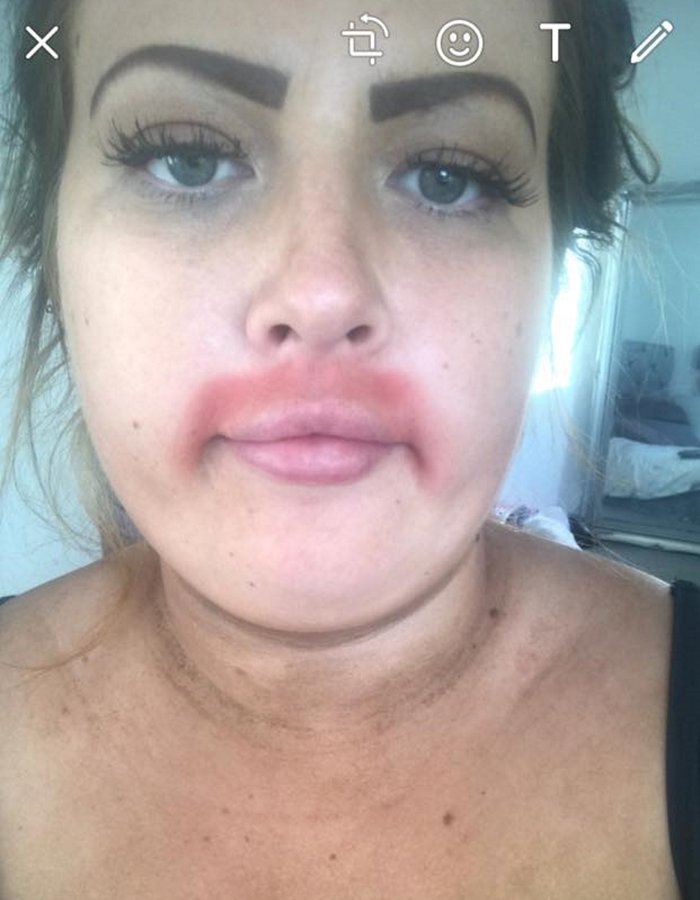 The mum-of-two couldn't hide what she had been up to (Image: Kennedy Media)
Chantelle said: "I would absolutely not use face hair removal cream after this. I think I will just stick to waxing from now on.
"The thing is, because the hair is quite fair, I don't even know why I attempted to do it anyway. I just thought let's do it.
"But it'll be waxing from now on. I used to do that once or twice a year, if that.
"With work commitments and children, I don't really have time to go to salons and stuff like that.
"It's such a private thing to do, hair removal cream on your upper lip, and it's backfired.
"It has pretty much gone now but it is a bit itchy where the skin is peeling around it. While the skin is healing I've had to avoid wearing fake tan.
"It was the first time I'd ever applied it before. I just wish I'd applied it to my legs first because if I'd had that sort of reaction on my legs I'd have been like 'woah, no more now' and I could have hidden it."
Despite struggling to cover the burn with make-up to go to work, Chantelle was able to see the funny side.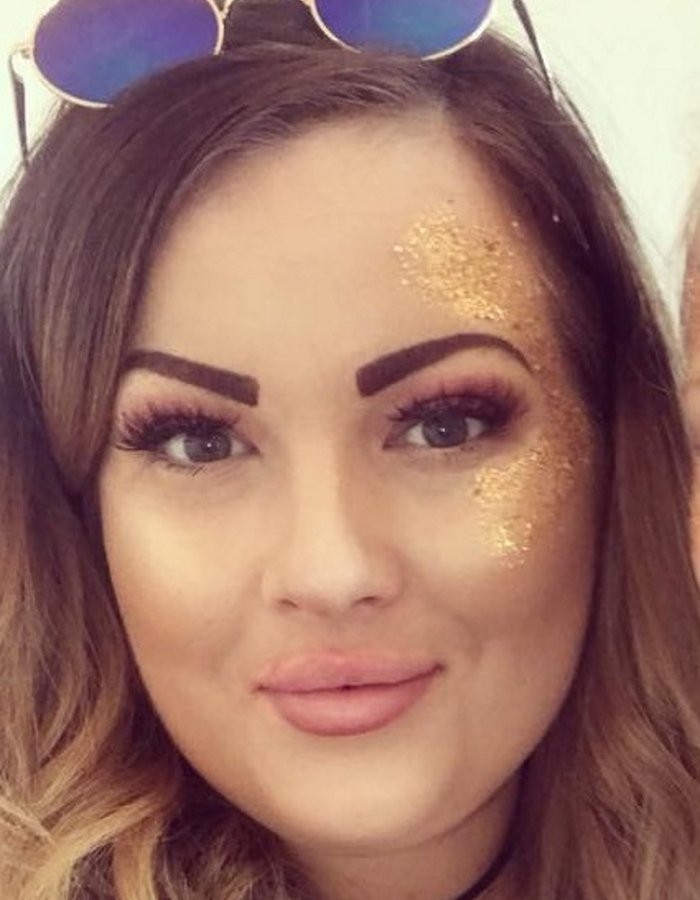 Chantelle as she normally looks (Image: Kennedy Media)
After sending a picture to pals, she was hilariously compared to the bushy moustache-sporting 118 118 brothers and told she should get a razor next time.
Chantelle, from Bridgend, South Wales, said: "It had to happen to me.
"Basically I'd never, ever tried any hair removal cream before. I just thought, oh, you know what, I'll give it a go.
"So I just went home to put it on. After two, three minutes at most I just felt it getting really warm.
"I thought maybe this is normal because when you dye your hair sometimes you can feel the heat on your skin.
"After another 30 seconds I thought I need to get it off. As I was wiping it off you could see the red appearing and it was getting worse and worse.
"It was obvious what I had tried to do as well.
"It wasn't just a little bit red, it was full on the shape I'd applied it to. Above my mouth was red.
"My mates were saying oh, try Gillette next time."
Luckily Chantelle, who works as an independent living officer, was able to soothe the burn enough to disguise it with makeup the next day.
But the mum claims she'll never use facial hair removal cream again.
A spokesperson for Nair said: "As with any beauty product whether it be on the body or face use only as directed and stop using it if any sensitivity occurs.
"As clearly stated on all our products, a test should always be carried out on a small part of the area to be treated before each use."