Musical Poetry: 11 Tattoos To Show Your Love Of Music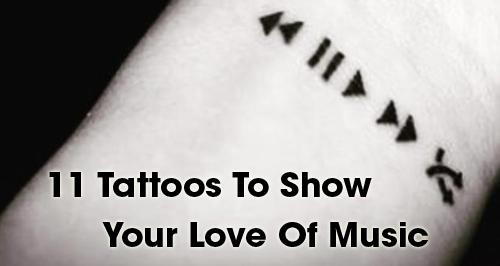 Are you looking at getting a tattoo? Whether you're musical or musically challenged here's some note-worthy tattoos to inspire your next inking.

Whether you like kicking back with your headphones listening to some chilled sounds, boogying to club classics or singing to your favourite jam from the top of your lungs whilst driving, we all appreciate a good bit of music. And what better way of showing it than with a tattoo!
1. How cute is this little bird made up of music notes?
2. This is someone who's heart beats with the rhythm of the music...
3. Simple yet effective
4. If you're not looking for anything big, this is a sweet tattoo
5. This beautiful script is only ever an arms length away.
6. Stop, play, rewind
7. For the love of music
8. Who knew that our backs were shaped like violins?