Peel Off Foundation Is Now A Thing And We're Not Sure What To Think
2 August 2017, 15:57 | Updated: 8 June 2018, 15:45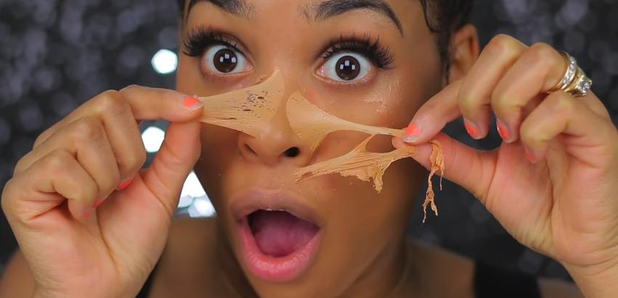 Every week a new bizarre trend from the beauty world emerges, but is this the oddest yet?
There is no better feeling than taking your make up off at the end off the day.
We all wear a different amount of the stuff but whether you're taking off lashes before bed every night or simply brushing off some blusher, we can definitely all agree it feels darn good.
But would being able to literally peel your foundation off make it that much more satisfying? A new beauty product that is all the rage in Korea does just that - but we're not sure how we feel about it.
NOT4U's Real Skin Patch is originally designed to create a barrier for sensitive skin against pollution, dirt and in theory, make up to prevent break outs and acne.
When applied it creates a thin layer over the top of your skin which make up can be applied over when dry. And to remove it, you just peel it off!
Photo: Instagram @clostebyyves
YouTuber Its Raye Raye saw the product trending on Instagram and decided to put it through its paces herself to see if a product to keep foundation from clogging our precious pores REALLY was the real deal.
As it's a Korean product she couldn't properly understand the instructions and gave it a good few attempts before she could get the application right.
But despite her efforts, it seems that the Skin Patch is really only designed to protect your face from dirt in the air rather than a thick layer of foundation, contour and highlighter. This means sadly we'll have to keep cleansing our faces everyday if we want to keep our skin unclogged.
But despite the disappointment, it still looks SO satisfying to peel off that we might just be swayed to give it a try...