Who Is The Most Beautiful Woman In The World?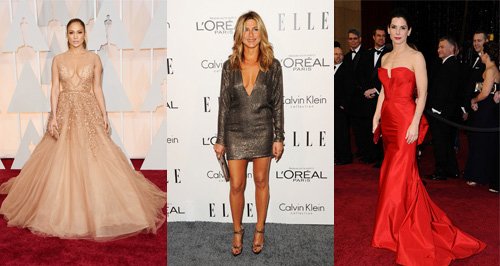 Who do you think should be number one? Vote up or down and have your say!
Sandra Bullock has been named The Most Beautiful Woman In The World 2015 by PEOPLE magazine after beating fierce competition from some of Hollywood's most admired beauties. The 50 year-old actress was up against the likes of Jennifer Lopez and Jennifer Aniston, both of whom are favourites and have made the list multiple times.
Recalling her shock upon hearing the news, Sandra described the accolade as "ridiculous" and claims she was overwhelmed and humbled by the decision.
She told the magazine: "I've never been a great beauty. I've never been a bombshell that was coveted. In an odd way, that made growing older a lot easier in this business. I guess I am doing it on my own terms, and this is my wish for everybody."