This Secret Instagram Setting Will Make Your Selfies FLAWLESS!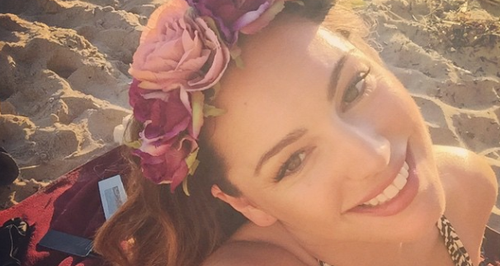 Because trying to post the perfect picture isn't as easy as it looks you know!
While the likes of the Kardashian sisters make selfie taking seem like an easy task, anyone who is guilty of taking pictures of themselves knows it takes A LOT of patience and some savvy editing.
Well fear not because celebrity make up artist Patrick Ta has revealed the trick he uses to get flawless pictures of his clients, which include the Kardashians and a string of top models, and it's a life saver.
Snap your way to a Hollywood style selfie by avoiding the main filter ALL TOGETHER.
Yep, you heard correctly, according to Patrick filter favourites such as Ludwig, Lark and Juno, are SO last year, and if you want a glowing selfie you need the red filter!
Apparently, this colour instantly enhances your features and subtly intensifies your makeup, giving you a beauty boost without looking super-edited.
To get this magic makeover, all you need to do is click on the 'Edit' button at the bottom when you get to the filtering stage on Instagram, scroll through to colour, and choose red. If you tap 'red' again, you'll be able to alter the intensity of the filter.
Voila! Sleek, tanned contoured photos at the click of a button.