This Pink Ladies eyeshadow palette is a must have for any Grease fan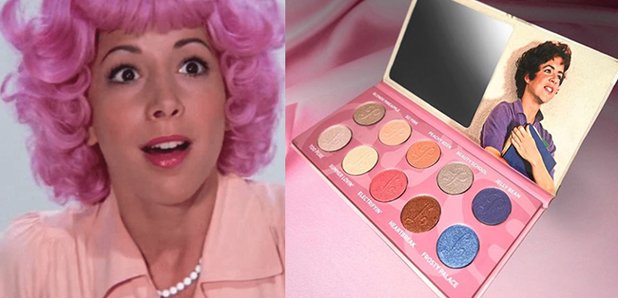 Even Beauty School Drop Outs can get the Pink Ladies look with this stunning new palette inspired by the high school classic.
Make up brand Sola Look have been inspired by everybody's favourite musical, Grease, to create an amazing Pink Ladies eyeshadow palette that's sure to delight fans of the film.
The palette comes complete with iconic Pink Ladies Frenchie, Marty, Rizzo and Jan on the front to really inspire you to adopt full Rydell High chic.
The palette comes with 10 colours with names inspired by iconic lines from the film including 'Blonde Pineapple', 'Peachy Keen', 'Summer Lovin' and 'Electrifyin' to name a few.
Whether you're a beauty school drop out or not, the gorgeously pigmented colours are stunning enough to make anyone's eyelids pop.
This isn't the first time that Sola Look have been inspired by TV shows and movies to create gorgeous make up.
They have previously made Dirty Dancing and Flashdance inspired palettes as well as Saved By The Bell lipsticks.
What could be better than a brand that turns our favourite films into make up? The fact that they are cruelty free too!
The Grease palette has already sold out in pre-order but they have other items from their amazing range such as the Dirty Dancing palette still in stock here.