Treatment Test: Ling Chan facial
We put the techy sounding Ling Oxygen Plasma and Ultra Sound Facial to the test.
The Treatment

BeautyWorksWest is a new concept in beauty and health care situated in the lovely Westbourne Grove, West London. A luxury salon with a vast selection of treatments, I tried out the Ling Oxygen Plasma & Ultra Sound Facial which sounds very techy indeed. This amazing facial is designed by New York's hottest facialist Ling Chan, combining ancient techniques with state-of-the-art formulations for optimal skin health and radiance.


What is it really like?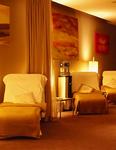 This really was more than a facial; in fact so many steps were taken to make my skin look fabulous I totally lost track of what was going on. Firstly, I love a heated treatment bed, so it was much to my delight on a chilly February afternoon that I could cosy up in a mood lit, heated treatment bed for some pampering at BWW.

The Ling facial starts with a skin analysis, as harsh as my skin looked under that bright light its always great to know you're having a facial tailored to your skins requirements – mine was parched with open pores – great! The therapist was lovely, I requested that I be talked through the steps of my facial as I like to know what's going on, you can however request no talking for optimum relaxation. The Ling facial included skin analysis, cleansing, exfoliation, steam cleaning and extractions. Living in the centre of London is a great way to ensure you get plenty of blackheads, so extraction is a tad painful but so necessary.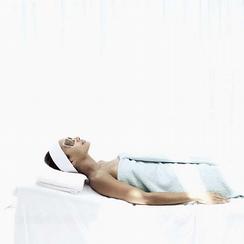 Whilst my face was being pampered my hands were massaged and then gloves oozing with hot paraffin wax were put on for intense moisturising, this just felt divine on my rough winter hands. Once I'd had a few rounds of cleansing, exfoliation and steam cleaning I was then treated to a Jade Massage, where the therapist takes a small jade roller and rolls it over the skin to drain the lymphatic system to promote radiant youthful skin, if it's good enough for Kate Moss it's good enough for me. This was then followed by the ultimate Oxygen Plasma and ultra-sound treatment to promote deeper nourishment for sensitized skin.

When I wasn't expecting anything more, whilst my individualized herbal mask was working its magic at the end of my facial I was treated to a wonderful hot stone massage on my neck, shoulders and décolletage, absolute heaven and one of the best massages I have ever had!

I left the salon with beautifully soft and radiant skin, albeit a few red marks from the extractions. My skin stayed supple and looked cleaner, fresher and my pores were visibly reduced.
Trick or Treat?
Most definitely a big TREAT! The Ling facial is so much more than a facial, the moment you walk in the door you are pampered, and you leave with the feeling of amazing value for money

Time: 80 minutes
Price: £120
Location: BeautyWorksWest @ Lambton Place, Westbourne Grove, Notting Hill, London W11 2SH



Get more fashion and beauty content from Mimi - a make-up artist with a busy and demanding social calendar at beautyandthedirt.com.