Beauty Treatments That Really Work
Teeth whitening, fat loss, body wraps, hair masks, laser hair removal: there are so many treatments available these days but which really work? We've tried and tested them for you and picked the best of them all for body, face and hair.
Body
The Tangle Me Up seaweed body wrap is one of VOYA's signature treatments which promises to hydrate and nourish the skin, ease tired and lethargic muscles while relieving stress and fatigue. We tested it at The Landmark London's luxury lifestyle Spa and Health Club, which offers a tranquil urban escape with a full range of exceptional massage and body care therapies from the organic Irish brand VOYA range and world-renowned ESPA.
The therapist begins with an all-over body brush to exfoliate dead skin cells, before applying a warm seaweed gel from the neck to the ankles. You're then wrapped into a cocoon with warm muslin sheets as the product sets on the skin. A dreamy scalp and neck massage helps the time float away, and after 15 minutes it's time to hop into the shower and wash off of the seaweed residue. Then it's back for another moisturising treatment applied with a body massage.
Despite feeling a little greasy following the treatment, our skin had an instant glow and felt silky smooth. We were warned not to use any abrasive tools or products on the skin for a few days and to avoid showering until the morning after in order to let the oils really work their magic.
A gorgeous, deeply hydrating treatment ideal for those with dry skin and cellulite bumps. To maintain firmness and relieve you from the stress of working life have it done once every week or two. Prices are £90 for 60 minutes off peak, £95 peak. Find out more about Voya.

If you want to permanently get rid of bodily hair, then look no further than laser beam which is a quick and easy treatment. This system utilises a beam that's absorbed by the melanin or pigment in the hair and reaches into the follicles that lie beneath the skin. The energy heats the hair right down to the bottom of the root, safely destroying it without damaging surrounding tissue of the skin.
Ahead of it, it's important to shave the areas that are going to be treated (but don't worry if you forget, clinics have disposable razors available).
The laser machine works over the area in quick and almost pain-free zaps. Once the process is over, aloe vera gel is applied to the area to calm it and soothe it and avoid redness and bumps. For completely hair-free results the treatment must be repeated at least six times, depending on the individual, leaving about six weeks in between sessions.
Make sure you have it done at a reputable clinic. We tried the laser beam at the Premier Laser Clinic and saw results to our bikini area after the first treatment. The pain is minimal, most importantly doesn't linger and we didn't have any problems with bumps, redness or any reaction. Truly impressive. Prices depend on area and number of treatments. Click here for more information.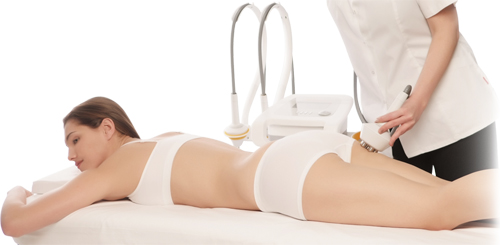 A non-invasive face and body solution that utilises radio frequency with TriLipo Muscle Activation (DMA) to firm, lift, contour, detox, enhance circulation, minimise fat and improve the appearance of cellulite. The process is really simple and completely pain free.
Before starting, the areas to be treated are measured, so as to check the inch loss after the treatment. A gel is then applied before the LipoFirm machine is used over the face or body. The areas are heated and tiny, painless currents can be felt when the machine goes over a muscle, making it twitch.
We booked an appointment at the Waterlily Beauty Clinic in East London and tried LipoFirm Pro on our tummy as it's the place where we feel we tend to get more localised fat. The treatment lasted for half an hour (different areas will require different times) and whilst not being quite as relaxing as a massage, it was comfortable and painless.
As the machine began heating up to 42 degrees, our abdomen was a little hot and reddish for a few minutes after but we felt no discomfort. And the results? Well, simply excellent! Once the treatment was over, we could see with our naked eye that the whole area looked tighter, slimmer, smoother and better defined.
The post treatment measurements confirmed this fact too, as we lost over an inch from our waist. For long-term results a course of on average six treatments are advised, however this will change from person to person and your therapist will be able to recommend the right amount for you. Prices start from £100. Find out more here.


Hair
Famous for their semi-permanent straightening and repairing keratin salon system, KeraStraight have developed two in-salon intense treatments for those with dry and damaged hair. Available at Trevor Sorbie nationwide, these boosters are quick and deliver tangible results.
After shampooing your hair to get rid of dirt and product build-up, either the protein or moisture mask - depending on the hair's needs - is applied using a brush. As KeraStraight is heat-activated, hair is then roughly dried with a hair-dryer. The treatment is then rinsed off with water only and the KeraStraight moisture mist and dry oil are applied before blow-drying.
Results are visible immediately. When we tried the treatment we were advised to opt for the moisture one as our hair was very dry hair, and in need of a few inches taken off the ends as they were so parched. We went in into the Trevor Sorbie salon with straw for hair and came out with a gorgeous silky mane without the need for a chop. A week later our hair is still much softer and manageable than it had been prior to the moisture treatment. A great booster that's got us hooked.
Prices for Boost Treatment and blow-dry start at £64 at Trevor Sorbie. Click here for more information.


Face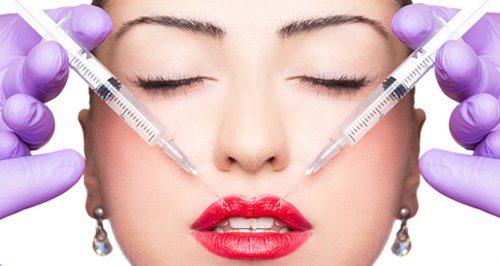 Botulinium toxin, better known as Botox, has been used for several years as a cosmetic application, as it dramatically improves the appearance of wrinkles by temporarily paralysing facial muscles (and it can also be used to treat other conditions, including spasms and excessive sweating).
Results can be visible after three to five days from application and last up to three to four months. The procedure is quick, simple, and almost completely pain free. A tiny amount of Botulinium is injected in the problem areas and the process lasts seconds.
It's important to choose a doctor who is licensed to administer it, who has several years experience and who truly cares about their patients' looks and wellbeing. Renowned aesthetic doctor and GP Preema Vig is one of the best in the business. She doesn't simply provide the service, but she advises on the best route of treatment (and she even refuses to do it if she doesn't think it's suitable for somebody!) and truly cares about making you look your best.
There's no frozen or 'scared' effect with Dr Preema, who prefers to err on the side of caution and go for a natural look rather than overdo the Botox (and she always offers a follow up appointment, where more Botulinium can be injected if needed). She is also great at advising on a few guidelines post treatment, such as not lying down for a few hours, avoiding facials for two weeks, skipping intense exercise for a couple of days after and more.
Botox is the non invasive treatment that guarantees results. Prices start from around £199. Find out more here.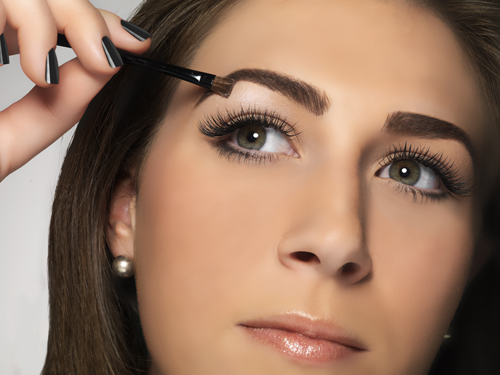 There's no doubt eyebrows have been (literally!) huge in the last couple years. Thanks to models like Cara Delevingne, brows have really taken centre stage.

These days it's all about having them perfectly shaped and groomed - stray hairs are no longer acceptable gals! But trends aside, a well looked after brow immediately makes you look fabulously polished and can lift your eyes too, without the need for any invasive treatment.


Hi Brow Professional offer a full service, which includes arching and shaping using Brow Stix, a device unique to the brand to correctly determine the arch and angle of the brow, a wax pencil used prior to tinting to avoid any colour bleeding, then after they've been dyed, the brows are waxed, trimmed, tweezed and shaped. HiBrow Professional can tackle many issues, from thin, sparse brows, to bushy or fair ones, with perfectly groomed results. Prices from £25 - to £40. Find out more here.
Teeth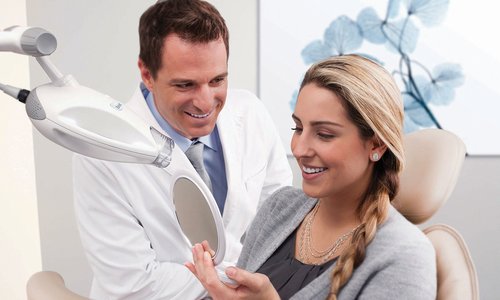 Teeth whitening is all the rage these days, what with celebrities showing off their pearly whites, everybody wants a bright smile. There are different professional procedures available, with laser and bleaching trays being two of the more popular and efficient.

Laser whitening is the quickest way and can make teeth five to six shades lighter. It's a fast and easy treatment that involves having a bleaching solution painted onto the teeth, then a laser is beamed over them. This method is excellent at whitening teeth but as in some cases it can make them sensitive, it's not suitable for everybody. When we had our consultation with leading aesthetic and cosmetic dentist Dr Hanel Nathwani we were very keen to try the laser but because our tooth enamel is quite worn out after years of heavy brushing, Dr Nathwani suggested utilising bleaching trays instead. These take a little longer to whiten but are gentler than laser. A mould of our teeth was made using a special paste, which is then used to create trays that must be worn over the teeth overnight for a couple of weeks (length of time depends on the individual's discolouration) with the addition of a bleaching agent. Each morning the teeth are a little lighter, until the desired shade is achieved. The 'catch' with teeth whitening is that any liquids and foods that can stain, such as tea, coffee and red wine, must be avoided, so a little willpower is required here, but it's a small price to pay for a perfect smile!

Whitening may not be for you if your teeth are very damaged, but as with any cosmetic procedures, the key is to speak to an expert such as Dr Nathwani who can offer the best advice for a beautiful, healthy and long-term solution that works for you. Prices depend on individuals' needs and treatment. Find out more here.