The Outspoken Beauty Podcast: Trinny Woodall on long-haul flights
25 September 2018, 12:41 | Updated: 26 September 2018, 17:02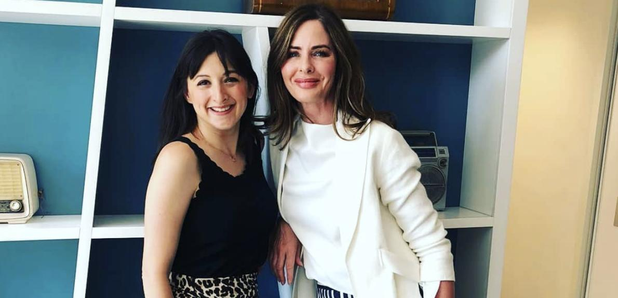 What Not To Wear star Trinny Woodall reveals all her travel beauty secrets on the Outspoken Beauty podcast.
Pressurised cabins are not the most pleasant place when you're flying long-haul, and it can play havoc with your skin and hair.
Foul smells, swollen feet and soggy food can often make flying a less than savoury experience, especially if your seats haven't been upgraded to first class.
However, former What Not To Wear star and beauty guru, Trinny Woodall has revealed her tips for giving your body a first class experience even if you're stuck in economy.
"I used to live on a plane every week so I have a great regime," Trinny told Nicola Bonn on the Outspoken Beauty podcast.
"When i used to work transatlantically, I used to get very nice flights and people used to pay for me to go in first class, so when that stopped I had to create my own environment."
She added: "You can catch a lot (germs) on planes, and thinking about it gets me a bit nervous and twitchy."
"I have a lavender spray, which is a natural antibiotic, which I get from places like Victoria Health. They have a travel pill you can take which is a natural antibiotic and I take that when I fly."
Trinny also revealed she uses natural remedies to prevent swelling from cabin pressure too.
She said: "I take ginger root which is good for inflammation and balancing out your body."
Outspoken Beauty is available to download via outspokenbeauty.co.uk and also via iTunes