Waxing Vs Epilating: DIY Hair Removal Systems Reviewed
9 July 2015, 10:55 | Updated: 30 November 2018, 12:22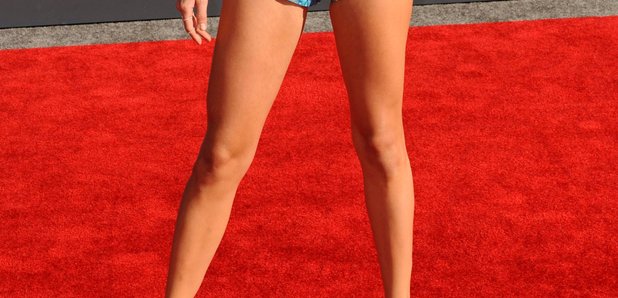 Advice, tips and pros and cons of these two popular at home hair removal systems.
Fuzz-free bodies have been the bain of our existence, women have wanted smooth, hair-free legs for a very long time. So long in fact, that we have to go back all the way to ancient Egypt, where girls used to get rid of fuzz by using a paste made of oil and honey as an early form of waxing.
Waxing is still very popular these days. it's quick and easy and the results can last up to six weeks, depending on the individual.
Epilators have equally become popular in the last 20/30 years for similar reasons. Like waxing, they too produce long lasting results, are very easy to use and have the added bonus of being completely mess-free.
So what's the right method for you? We review both, with their cons and pros.
Waxing
Waxing is fast and easy and can be done at home using hot or cold wax.
Hot wax: this method is excellent for getting rid of unwanted hairs and it leaves the skin super smooth. There are several types around, such as Nad's Washable Roll-On Warm Wax, £12.99, which can simply be heated in the microwave, applied and then taken off with the provided strips.
If you regularly wax at home rather than at the salon, we highly recommend you try Elle Macpherson Hot Wax Epilator for HoMedics, £34.99. This system comes with a handy temperature controlled pod that takes only 20 minutes to warm up the wax-filled cartridge. Its handy roll-on applicator makes the process easy and virtually mess free and and the included strips made of material that can be washed after each use for future applications.
The warm wax catches even the shortest of hairs and one cartridge lasts up to eight uses (refills can be bought separately).
Cold wax: cold wax strips are really quick and easy to use as there's no prep time. Simply warm them up in your hands (or use a hairdryer, just like we do) prior to application. The results are very good, though for perfectly smooth results we find the hot variety better as it catches even the tiniest, sparse hairs.
Tips: before waxing, have a warm bath or shower as this will help the pores open up and the process will be less painful. Dry off well before waxing and don't use any oils or lotions before you start. If you get some redness or irritation after waxing, apply some aloe vera gel to the affected areas; this will calm and soothe the skin in no time.
Pros:
Quick and easy to use

Inexpensive

Excellent, smooth, long lasting results

With time hairs grow back thinner and more sparse
Cons:
A little bit of planning as warm wax takes a little time to heat up. However the process is really fast and gets rid of hairs in only a few strokes.

Although it's virtually mess free, wax will leave a sticky residue to the areas where you apply it. Simply use a few drop of oil to get rid of it.

Waxing can be painful, but the discomfort lasts only seconds and after a few tries you'll get used to it.
Epilators
Epilators have become increasingly popular in the last two to three decades as, just like waxing, they produce excellent results that can last for several weeks. Waxing strips hairs from the root whilst epilators achieve the same results by using an electrical tweezing system that pulls out the hairs from their follicles. The results are brilliant: smooth legs and hardly any ingrowing hairs. Many epilators, such as the excellent Braun Silk-Épil 5 5780, £99.99, have an incorporated electrical razor, so you can trim hairs before using the device if they are too long.
Tips: just like waxing, it's advisable to have a warm bath or shower before epilating, to dilate the pores. Don't moisturise before and make sure the areas you are treating are dry. Epilators cause some redness too, but less than waxing does. If this occours apply a little aloe vera to the treated areas.
Pros:
Completely mess-free and easy to use: no need for prepping, heating wax or waiting around. Simply plug your device and you are ready to start.

Can be used at any moment. Hot date and need a quick tidy up? You can do that in no time and everywhere (as long as there's a socket).

Can be used on the face as well as on the body. So can wax, but you often have to get a specific type for sensitive areas, whilst many epilators come with a head specific for the face and bikini line.

Less irritation and ingrowing hairs than with waxing.

Ideal for touch ups.

No need for refills, re-buys or anything else. Good quality epilators last for years and come with a warranty.

Hair grows back weaker and sparser.
Cons:
It's a little more painful than waxing as each tiny tweezers pull out few hairs at a time whilst waxing pulls out several in one stroke.

Whilst there's no prepping time, it takes a little longer to use than waxing to achieve the same results.

Some epilators can be relatively noisy, adding to the 'fear factor'.
Verdict:
Waxing and epilating are equally excellent. If you are on the go often, an epilator may suit your lifestyle better. If you dislike pain and want to get rid of hairs in a few strokes waxing may be the system for you. Either way, they both deliver brilliant, salon-like results. If in doubt, try both!