The Great British Tea Revival: Best Afternoon Teas In The UK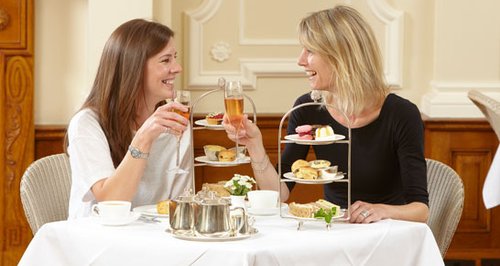 We're hankering after something sweet. Luckily we've got just the ticket… take a look at these amazing Afternoon Teas and prepare to drool over countless yummy cakes and cute mini sandwiches. Macaroon anybody?
Science Afternoon Tea, Ampersand Hotel, London
When it comes to afternoon tea at this kitsch hotel, the spread served at this Kensington venue is far from traditional.
With the British Science Museum just a stone throw away, those who want their tea to come with a real twist will be delighted by the scientific spin on the British favourite.
Heart were lucky enough to sample the brand new menu, which offered a unique array of flavours in addition to the more classic clotted cream and jam scones.
In fact, guests could inject a salted caramel curd into a fluffy scone, or dissect a blood orange and passion fruit jelly served in a real petri dish!
The chocolate and pastries were also given a scientific makeover, with the desserts being served on a tray of dry ice in order to make them appear as though they had been bubbling away in a laboratory.
At £32.50 per person, or £45.50 with a glass of Moët Ice Impérial Champagne, it's great value for money and a day out to remember!
East Avenue Bakehouse, Liverpool
Liverpool's most authentic and rustic Afternoon Tea offering comes in the form of the uber-trendy East Avenue Bakehouse. Cool yet comfortable… and an Instagrammer's DREAM!
This space feels homely, as well as suitably hip - so if you're after a less traditional take on the classic day time outing, then this is the place for you.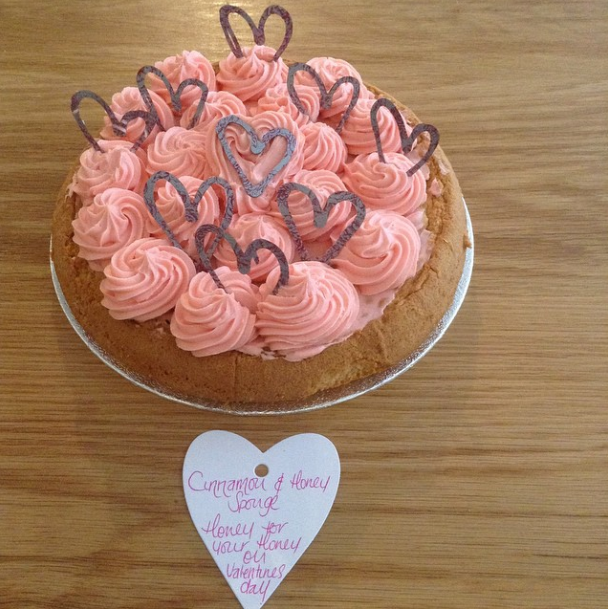 The Duchess' Tea Room, Woburn Abbey
Afternoon Tea doesn't come more more traditional than the 'Duchess Anna Maria Afternoon Tea' at Woburn Abbey.
Legend has it that it was the Duchess herself, wife of the Duke of Bedford, who back in the 1840s was the original proponent of spending her afternoons tucking into delicious mini sandwiches and sipping Earl Grey with her aristocratic friends.
You too can bask in the glories of a bygone era whilst enjoying pots of herbal infusions such as exotic Mango Tango or White Tea Mao Feng in the Grounds of the Abbey and munching on exquisite cakes to your heart's content. Oh daaaahling!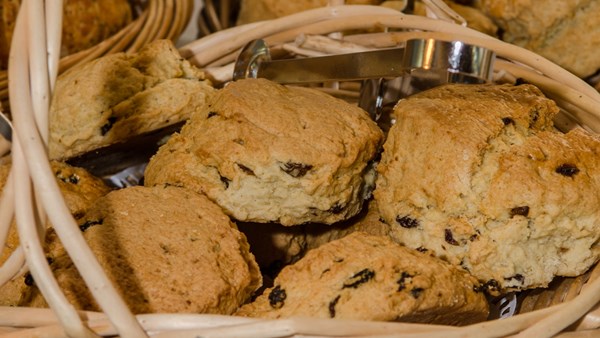 The Mad Hatters Tea Room, Chester
Barmy, baffling and down right bonkers… the sillier the better when it comes to this 'Alice in Wonderland' themed high tea!
Since opening in 2011 this tea house has offered guests a choice between Alice and Red Queen afternoon teas, as well as fun decorating classes and is becoming quite the institution.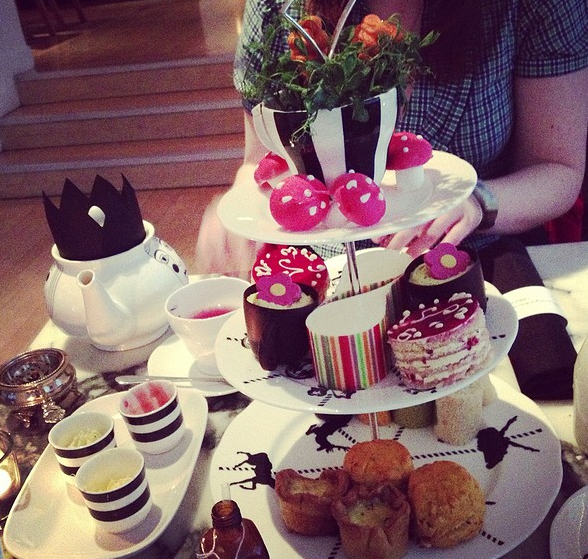 Bettys, across Yorkshire
Bettys is all about 'reinventing' the typical idea of Afternoon Tea - which is probably why it'll be brought to your table by waiters and waitresses dressed in period costume!
The hard-working staff at the cafe's have been busy tasting tiny triangular-shaped sandwich after tiny sandwich. (It's a tough life!)
Expect to tuck into freshly baked scones and delectable cakes whilst sipping from fine bone china, whilst the Cafe's pianist tinkles away in the background. Total bliss.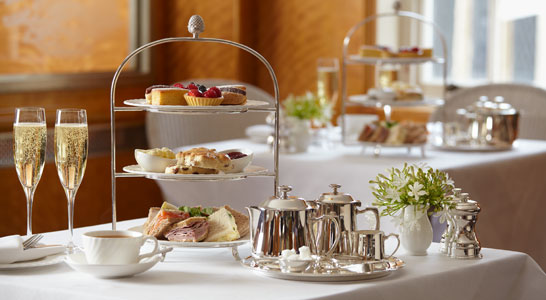 Metro Deco, Brighton
In keeping with Brighton's whacky and uncouth signature style, Metro Deco describes itself as 'a storm of 1830s glamour, in a vintage tea cup'. 'Moustaches and waistcoats are encouraged but not compulsory' at the gentleman's afternoon tea session and punters can get their hands on gorgeous vintage clothes and rare antiques.
Psst! Make sure you check out their cleverly named 'G and Tea Time' cocktail!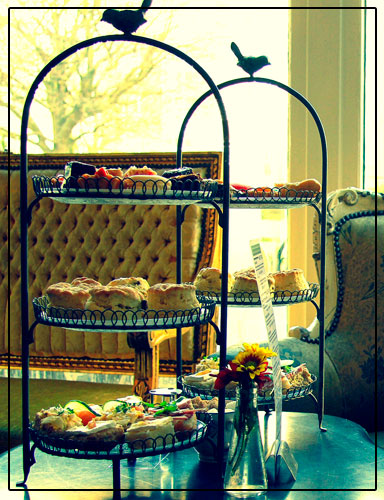 Sketch, London
The award for the quirkiest tea salon venue in the UK has to go to Sketch, and pink is the name of the game at the
David Shrigley's Gallery!
Caviar and quail egg sandwiches are on the menu, alongside dainty, colourful macaroons at one of London's top restaurants. Prepare to be delighted!
The Balmoral, Edinburgh
Afternoon Tea doesn't come grander than when served with a glass of Bollinger Champagne in the Palm Court restaurant of one of the countries grandest hotels. Sup beneath the fabulously glitzy chandelier, whilst a harpist serenades you as you dine.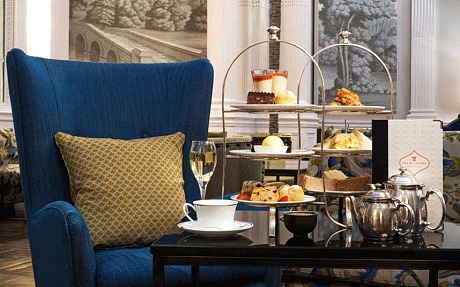 Llanerch Vineyard Hotel, Glamorgan, Wales
Afternoon Tea in a working Welsh vineyard may seem like a novel idea, but that's exactly what the Llanerch Vineyard Hotel is offering up in the heart of the picturesque Glamorganshire countryside.
Situated just 20 minutes from Cardiff, the gorgeous bistro is rustic at it's best. However, the main attraction is undeniably the stunning panoramic views looking out across the beautiful Ely Valley. Simply breathtaking!