5 Of The Best Bank Holiday Days Out Across The UK
26 April 2017, 14:57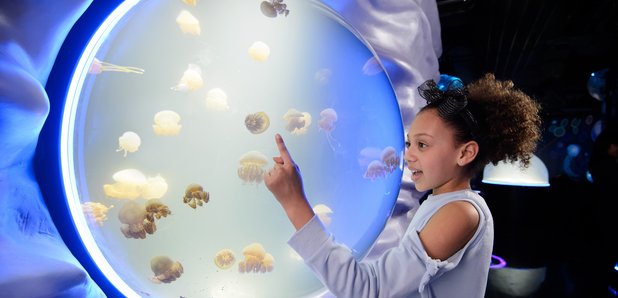 There are so many reasons to look forward to a bank holiday weekend and quality family time is one of the them. With so many wild adventures around the UK on offer, you don't have any excuse to stay indoors.
Trampoline Adventures In A Stunning Cave Setting
Bounce Below gives thrill seekers aged seven and up a shot of pure, unadulterated fun in a spectacular setting deep underground. The breath-taking site, in a former slate mine in Blaenau Ffestiniog, North Wales, lets you play, slide, roll, jump and bounce from net to net in a cavern the size of a cathedral.
The Bounce Below experience now offers four new industrial slides, the height of two double decker buses and six levels of bouncing fun, giving underground adventurers 400 additional square metres to explore.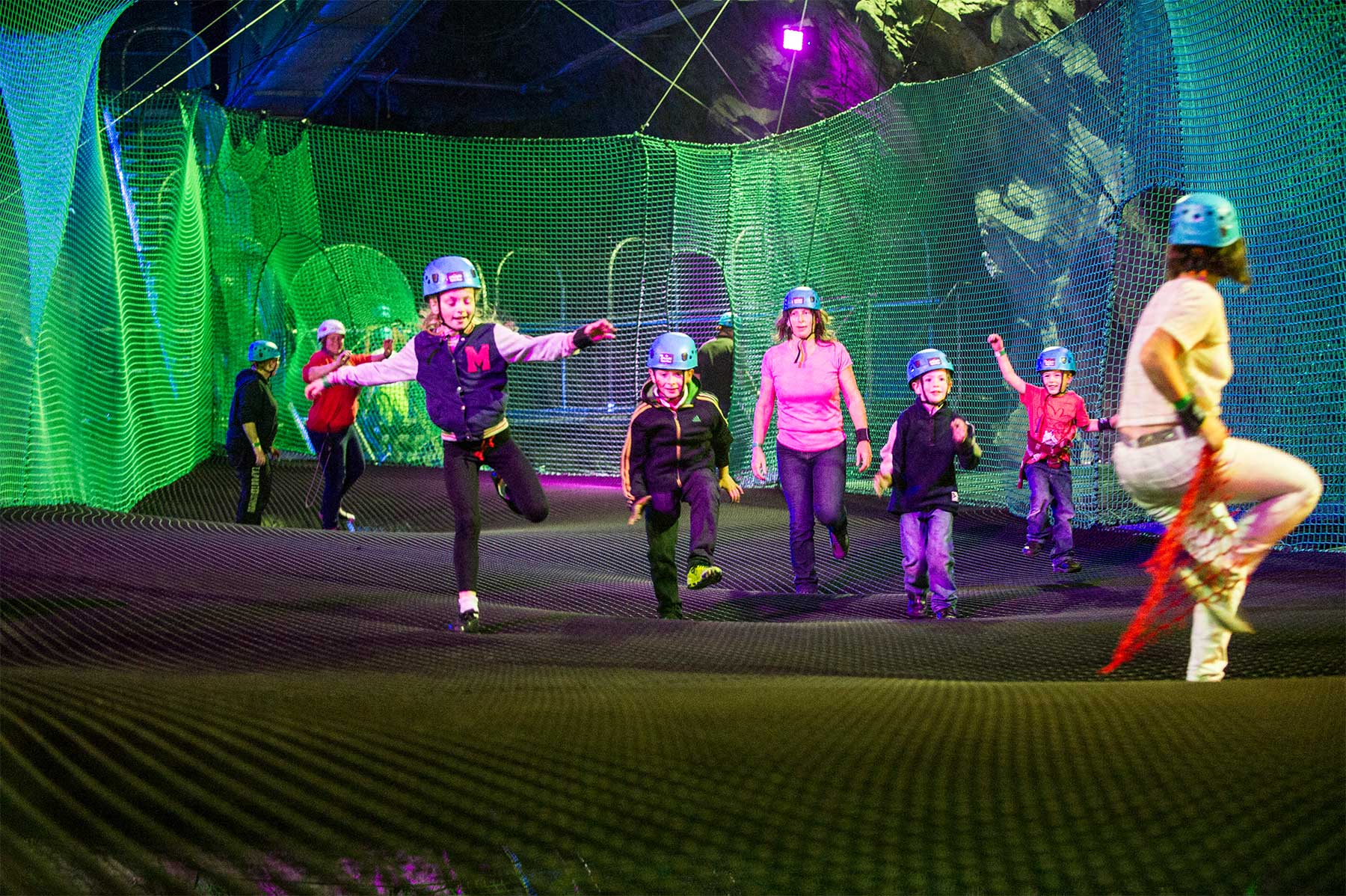 Ratings
- Excitement factor: *****
- Great for adults and children alike: *****Great for 'have a go' parents
- Tickets: Book your course here

Visit A Prehistoric Village
Older than Stonehenge, the Neolithic settlement of Skara Brae in Orkney is one of the best preserved groups of prehistoric houses in Western Europe. Uncovered by a storm in 1850, Skara Brae gives a remarkable picture of life 5,000 years ago, before Stonehenge was built. Explore this prehistoric village and see ancient homes fitted with stone beds, dressers and seats.
Ratings
- Historic factor: *****
- Awesome factor ***** It's not everyday you visit a neolitic monument
- Value factor: ***** at £3.90 it's an absolute steal
- Tickets: Book your visit here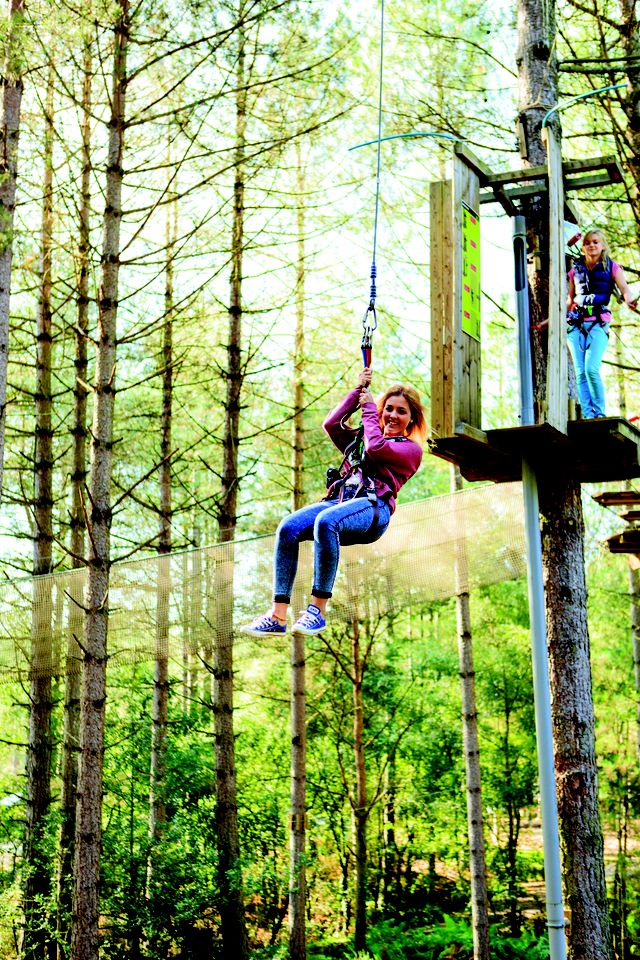 Go COMPLETELY Ape
Go Ape is an adventure-activity chain venue where families and groups can explore the forest canopy via a treetop rope course. There's a classic Go Ape, with extra high and wobbly platforms, for bigger kids (10-plus); Tree Top Juniors involves safe but exciting canopy negotiation and a zip wire finale for smaller explorers (6-12s) (Go Ape from £25, Tree Top Juniors £18).
Ratings
- Fun factor: *****
- Danger factor: zero unless you stubb your toe you're all hooked up to safety equipment
- Great for adults and children alike: *****Great for role model 'have a go" parents
- Tickets: Book your course here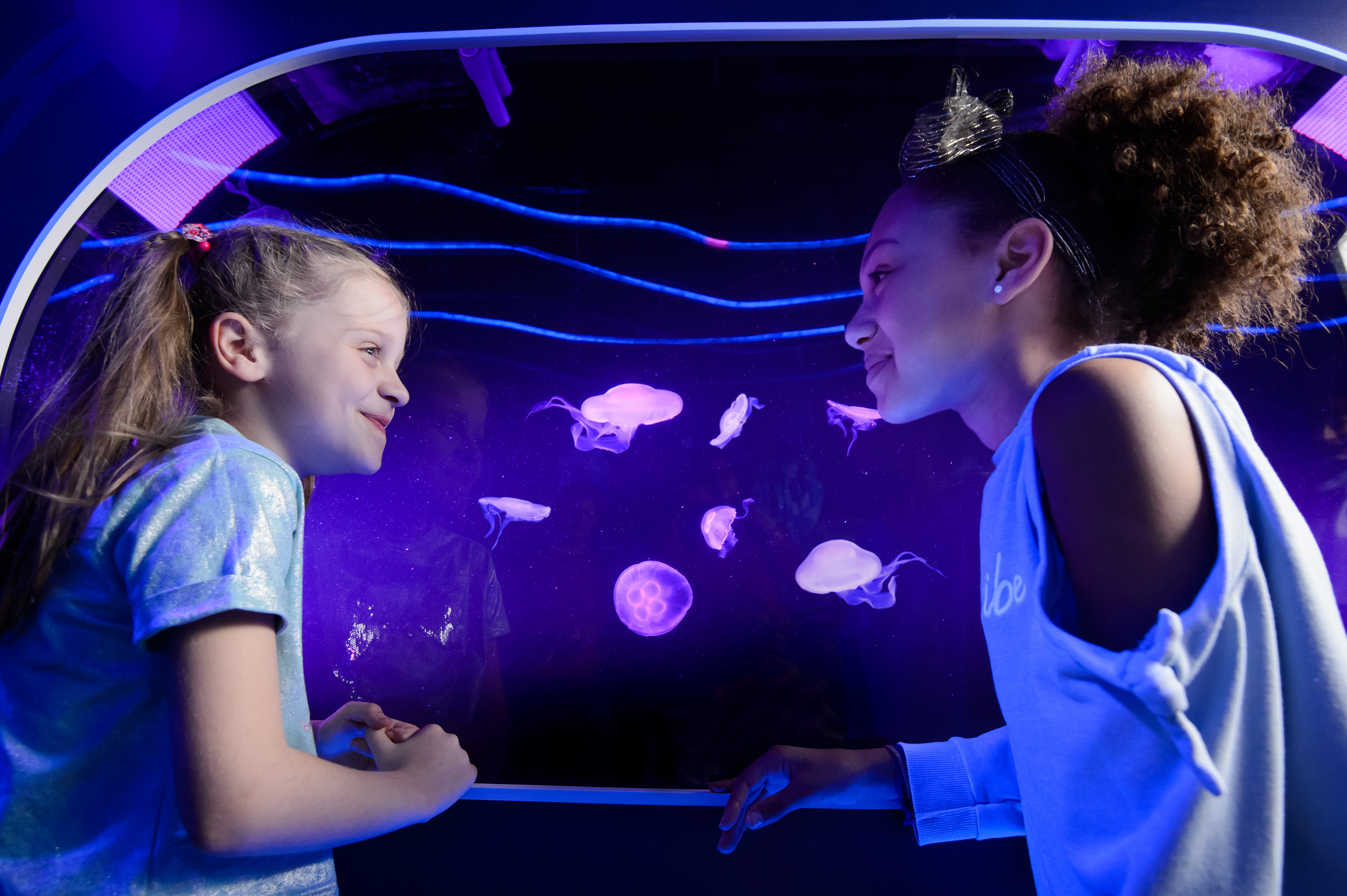 Enter The World Of Jellyfish
Immerse yourself in the fascinating world of the jellyfish, with a new sensory experience that will enlighten you to this mysterious, fascinating and beautiful species. The jellyfish have officially invaded, as SEA LIFE 'S latest experience swarms London's South Bank.
Ocean Invaders: As you enter into of the world of jellies, you will move through three different interactive spaces to make for a fantastically fun and informative day out in London.
Ratings
- Wow factor: *****
- Danger factor: Although Jelly fish can be VERY dangerous you are very safe as they're all behind glass
- Great for adults and children alike: ***** Great for inquisitive adults and children alike
- Tickets: Book your visit here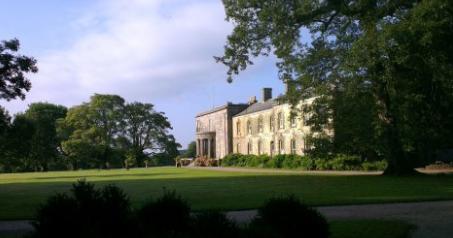 Be A National Trust Ranger
Arlington Court is a Regency house and gardens on the edge of Exmoor, offers eclectic treasures: model ships, bats roosting in the cellars and a Carriage Museum. This Easter, it's also hosting Family Ranger Days (March 28 & 30, April 4 & 6, free), when you can learn what National Trust rangers do, and explore the 2,700-acre estate while picking up various outdoor skills, from building a shelter to hunting for bugs.
With over 2,700 acres to explore you can find your own little piece to treasure. From riverside rambles to steep hill walking, they have something to suit all abilities.
Ratings
- Wow factor: *****
- Recreation factor: So much to do – and you can bring your dog!
- Great for adults and children alike: ***** Great for inquisitive adults and children alike
- Tickets: Pay at the entrance prices here