Look Out For A Spectacular Red HARVEST MOON Tonight And This Is The Best Time To See It
3 October 2017, 12:26 | Updated: 5 October 2017, 07:34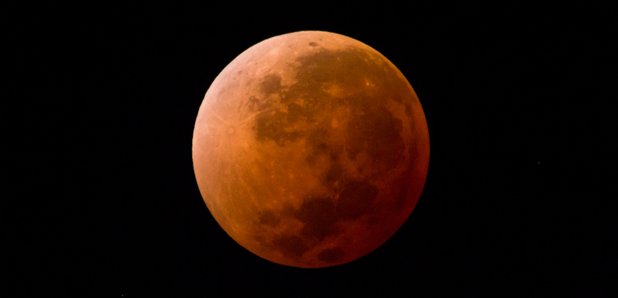 Make note, you won't want to miss it!
It's almost time to wrap up warm and go in search of a perfect view of the nights sky to marvel at the next astronomical wonder.
October brings us the "Hunters Moon" - also referred to as "Blood Moon", and the clue is in the name. It tends to be very big, and rather orange.
The reason behind its impressive colour is because it appears around the time of sunset, which causes the orangey hue.
And the origin of its name comes from its grand size, which allowed hunters to easily seek out deer, boar or any other kind of prey that's active at twilight. So by all accounts, it's a moon that's both impressive and useful.
If you're into your moon gazing, you're in for a treat - there's something special going on out there every month of the year. Actual dates vary from year to year, but the moons always remain in their respective months.
January - Wolf Moon
This derives from villagers hearing packs of wolves howling around this time of year.
February - Snow Moon
Because the original names come from Native Americans, this falls in the month that they'd experience highest snowfall. It's also referred to as 'Hunger Moon', because it was harder to hunt in the extreme weather conditions.
March - Worm Moon
Possibly the most unappealingly named moon, but it's down to the fact as the cold winter began to thaw, earthworm casts started to appear and birds scavenged for food.
April - Pink Moon
Spoiler alert - it's not actually pink. The name is down to the fact that pink wildflowers start to bloom in America and Canada around this time. However, this moon is actually the most important, as it sets the dates for Easter.
May - Flower Moon
Spring is in full swing, and flowers are everywhere!
June - Strawberry Moon
This tasty-sounding moon gets its name thanks to the start of strawberry picking season - which, might we add, is so much fun!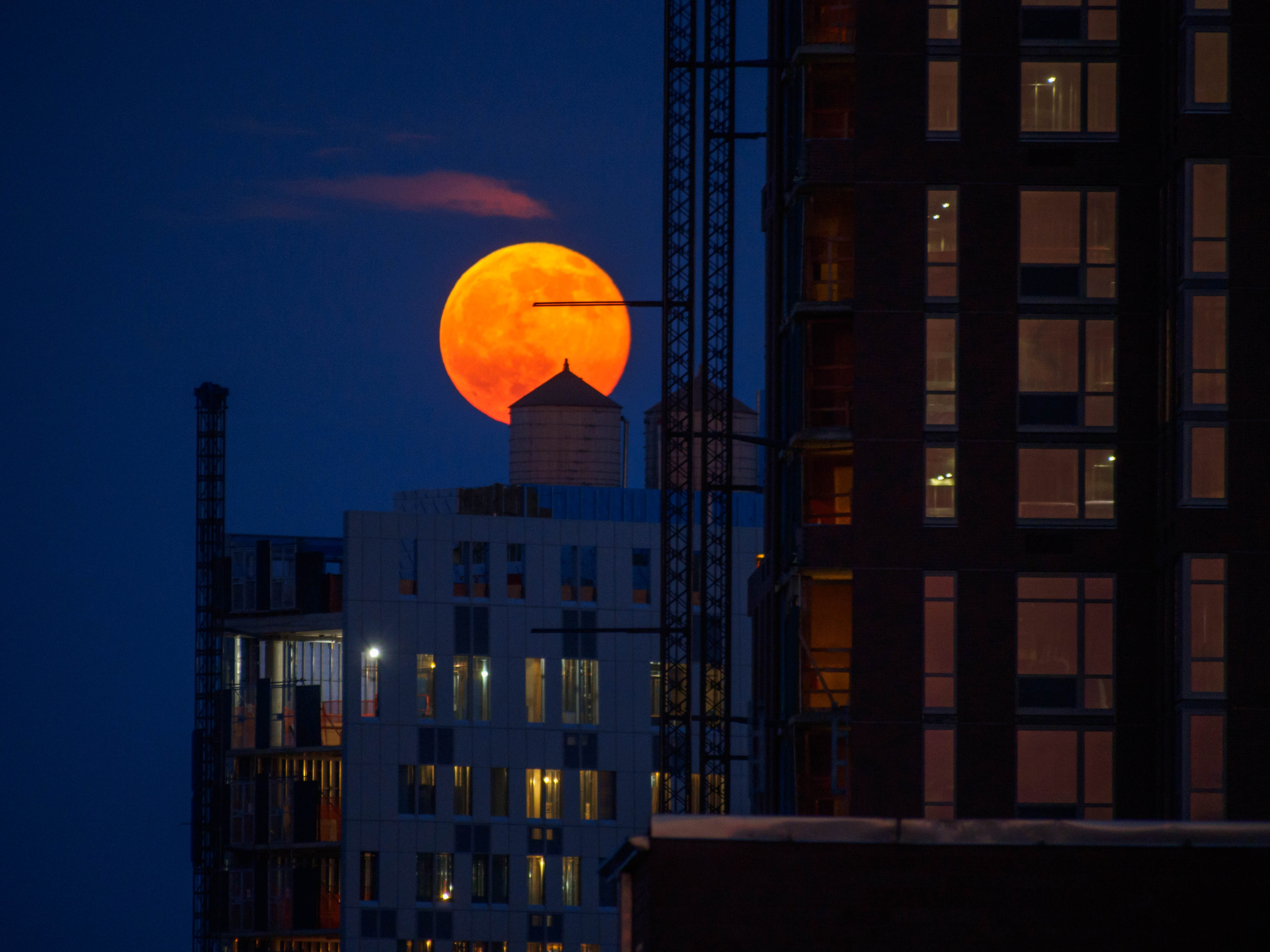 The Strawberry Moon looking spectacular over NYC
July - Thunder Moon
Yep, it's because thunderstorms are most likely around this time.
August - Sturgeon Moon
No, a sturgeon isn't a nasty illness (as much as it sounds like one), its a kind of fish. Traditionally, tribes in North America would catch a lot of them in August.
September - Harvest Moon
Very aptly named, as it was the time of year that farmers would begin their big harvests.
October - Hunters Moon
Due to being so bright, hunters used the light of this moon to spot prey in the twilight hours.
November - Frost Moon
It makes sense, it's a frosty month!
December - Cold Moon
December is always cold. We couldn't come up with a more suitable name if we tried! Maybe 'Festive Moon', but that doesn't sound so official...
We've not got long to wait for this year's Blood Moon - it's happening this Thursday, October 5th. And best have an early dinner, because the optimum time to witness it is 7.40pm.
You should still be able to see it if it's cloudy, but ideally we're hoping for a nice clear night to experience it in all its glory. And, of course, try and find a nice open location with a clear view of the sky. A field or similar should suffice.
Last year, a lucky resident in Yorkshire managed to get this view: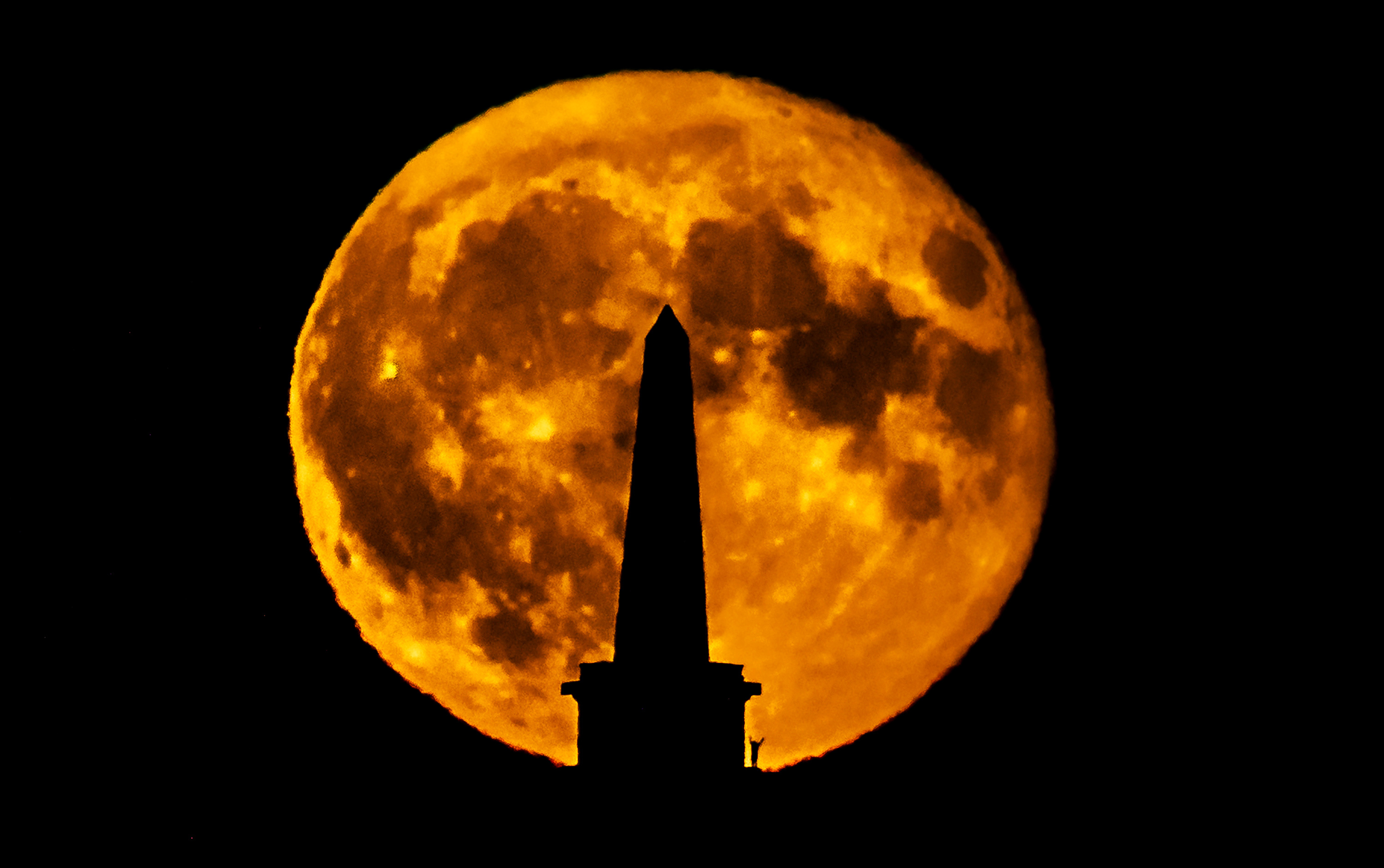 We've got high hopes for this years' Blood Moon after that!
Don't forget - this Thursday, October 5th, at 7.40pm. Binoculars and photography equipment optional. Coat, gloves and scarf probably necessary.
Happy moon gazing!
WATCH: The Spellbinding Trailer For 'Blue Planet 2':