Bikini model wins praise after defiantly breastfeeding her baby on the catwalk
17 July 2018, 12:36 | Updated: 17 July 2018, 16:14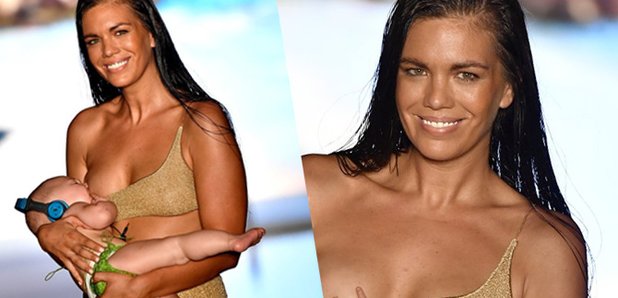 Mara Martin had made it to the final 16 of the publication's swimsuit model contest.
Mara Martin decided to breastfeed her baby daughter as she took to the catwalk for the 2018 Sports Illustrated swimsuit show.
The American model was praised by fans who deemed her decision to breastfeed as "empowering" and "beautiful."
Mara donned a gold bikini as she took to the stage in Miami while carrying her infant daughter who was protected by ear defenders
With her wet-look hair in keeping with the swim theme, Mara reportedly received rapturous applause as she fed her daughter.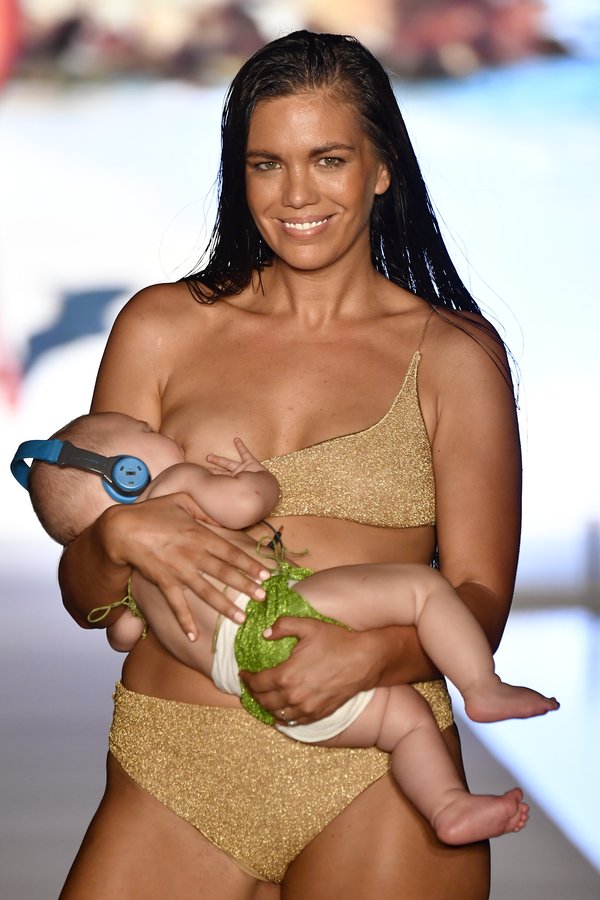 Mara Martin has won praise for her "empowering" catwalk appearance (Credit - GETTY)
Writing about the response to her catwalk moment, Mara said: "Anyone who knows me, knows it has been a life-long dream of mine.
"I can't believe I am waking up to headlines with me and my daughter in them for doing something I do every day. It is truly so humbling and unreal to say the least."
Mara added: "I'm so grateful to be able to share this message and hopefully normalise breastfeeding and also show others that women CAN DO IT ALL!"