This Blind Cat Hugs The Phone Whenever He Hears His Fave Pianist
21 September 2017, 16:05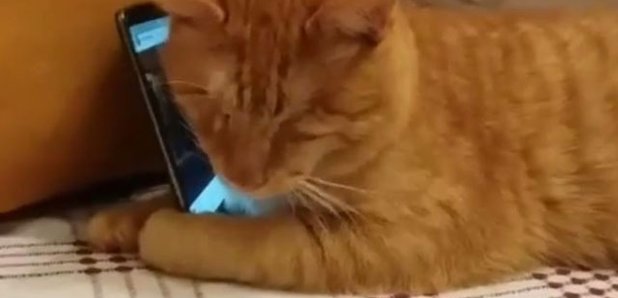 He can't get enough of the sweet sounds of pianist, Sarper Duman
Namik the cat is blind, and a sucker for pianist, Sarper Duman's music.
Sarper who ironically is known for playing the piano with his own cat sat in his lap, is the reason why Namik can't stop hugging the phone. Everytime Sarper's music is played, he just pulls the phone in closer!
Sarper shared the video on his Instagram writing: "This has been the most touching message I've received. This beautiful blind cat's name is Namik. They say he acts that way whenever he is shown my videos."
"Always be happy, Namik." - as long as he's listening to you, we're sure he will be!
Watch more: