People have spotted that something isn't right in their Bold washing tablets
18 April 2018, 11:35 | Updated: 18 April 2018, 12:55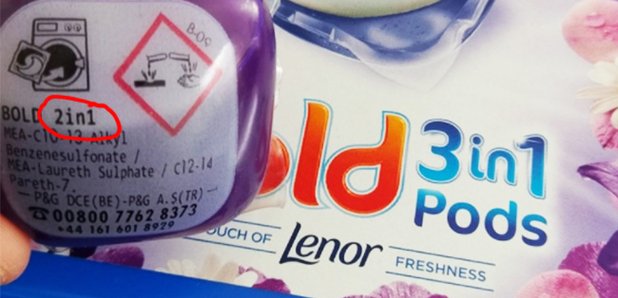 After taking a closer look at their washing pods, people have noticed something isn't quite right.
Savvy shoppers have noticed that something isn't right in their Bold 3in1 washing capsules.
The Procter and Gable owned brand, which originally launched 2in1 pods have stepped up their washing game and now offer 3in1 pods promising to clean, freshen and soften your clothes.
The 3in1 range is marketed as being superior to its 2in1 predecessor - so people were genuinely shocked to find the 'old' capsules being sold in Bold's new packaging.
One such customer to notice the blunder is London based Grime artist Jme (real name Jamie Adenuga), 32, who tweeted his outrage to a huge response.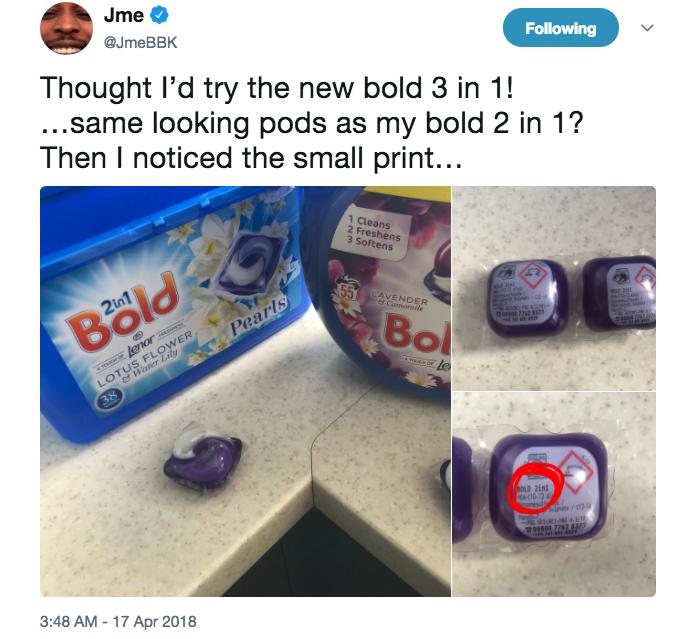 The tweet has gained thousands of retweets and likes and has had many tweeting their annoyance after going to the washing machine and checking their own tablets to find the same thing.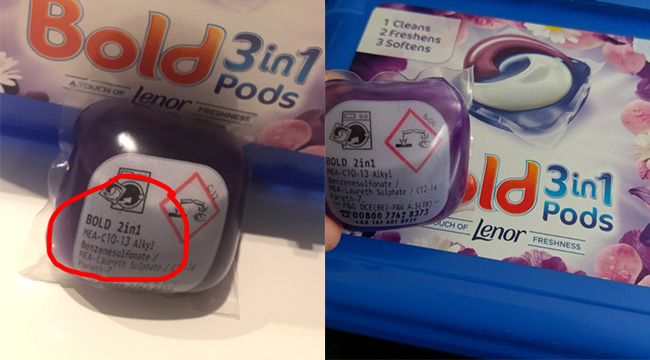 Other customers also discovered the 2in1 pods in their 3in1 boxes | Picture: Twitter @hello_candicex/@NotJoshua
You can currently purchase a pack of 38 2in1 capsules for £6 at ASDA and a pack of 16 3in1 capsules for £3.50 at ASDA.
Senior Communications Manager Scott Popham told Heart:
"Consumers should be reassured that any pack they buy labelled '3in1 Pods' is indeed the new upgraded Bold product. We recently upgraded Bold 2in1 Pods to Bold 3in1 Pods to showcase the improved formula with faster dissolution and enhanced clean, soften and freshen benefits.
"Bold technically has always been a 3in1 Product due to the triple chamber design, but with the upgrade we recently decided to highlight the three improved core benefits instead of only two in previous marketing campaigns. The printing on the pods themselves is an error and thanks to consumers notifying us, we are now working to get this fixed quickly."