These Brand New Emoji's Are So Amazing And LONG Overdue!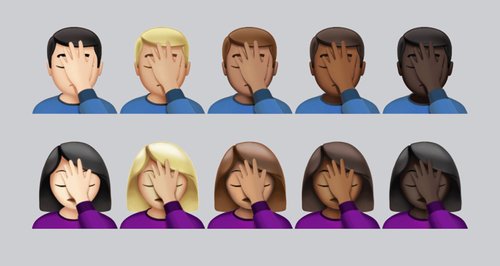 This latest feature of the iPhone update has revolutionised the emoji keyboard and we can't believe it wasn't introduced sooner!
Have you ever gone to send a message but you can't quite find the right emoji to express your emotions?
Well look no further, because iPhones are set to release a brand new wave of emoji's including the face palm and a mini David Bowie!
Not only that but you can also cross your fingers and shrug your shoulder's with Apple's human animations.
Users will also get several new emoji of different professions, including firefighters and astronauts.
David Bowie fans are also in for a treat as there's one that looks just like the cover of Alladin Sane.
It now enables fancy effects such as confetti, fireworks, invisible ink and even lasers to help send your sentiments. But of our FAVE new features of the update are perhaps the more subtle ones.
Emoji's are a crucial part of our daily lives - how on earth could we cope without the 'laughing crying face' or the 'love heart eyes' emoji's to add more meaning to our messages.
But the most recent additions to the emoji keyboard are the best yet!
Mono-parental family emoji's....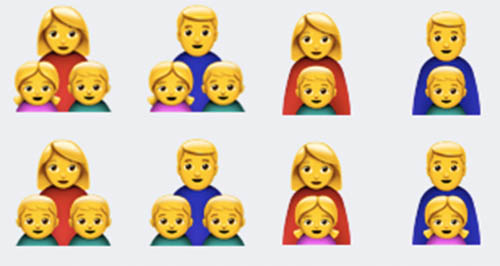 That's right - there are now emoji's showing single mums and dads!
Previously, Apple's emoji keyboard has only represented families with a mum and dad, but now includes single parents as well as same sex parent families.
The Twitter-verse is LOVING them!
iOS10 has single parent emoji's and my heart just overflowed with love.

— Joey F. (@sleepyinohio) September 16, 2016
The only thing I really like about the emoji change is the single parent emojis #iOS10 pic.twitter.com/da3IxUUN09

— rach (@jakexmargot) September 14, 2016
i like this little single parent emoji bc not everyone's parents are together and apple is acknowledging that

— tee (@xtamiaterry) September 17, 2016
Other emoji updates include more gender diverse sport emojis which show women now surfing, swimming, weight lifting and cycling amongst others.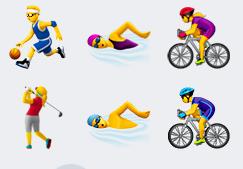 What's your favourite emoji?