Brave Woman With Cancer Creates Amazing Carpool Karaoke Series On Her Way To Radiotherapy
28 October 2017, 12:56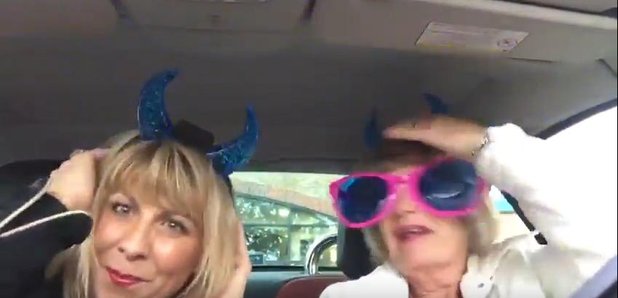 Move over James Corden, there's a new host in town...
A Brave woman has found the perfect way to keep her spirits high whilst dealing with breast cancer, creating a James Corden style carpool karaoke on her way to radio therapy treatments.
Mandy Taylor was in remission when the cancer returned again this summer.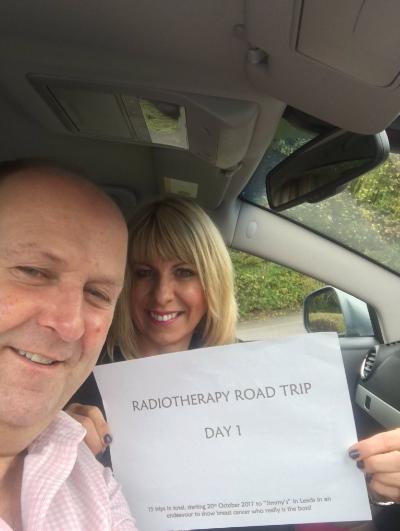 But instead of letting it get her down, Mandy roped in the help of family and friends, to keep her spirits high with some sing-along fun on the way to her appointments.
The 49-year-old Golcar resident said she nearly had a 'meltdown' after her first visit to the hospital and needed a way to stay positive during treatments.
"I thought if I can't even make it through the door, how am I going to make it to 15 appointments?" she told The Huddersfield Daily Examiner.
"I came up with the idea of doing carpool karaoke with 15 different drivers in numerous forms of transport taking me to hospital - and on the way we wouldn't talk about cancer."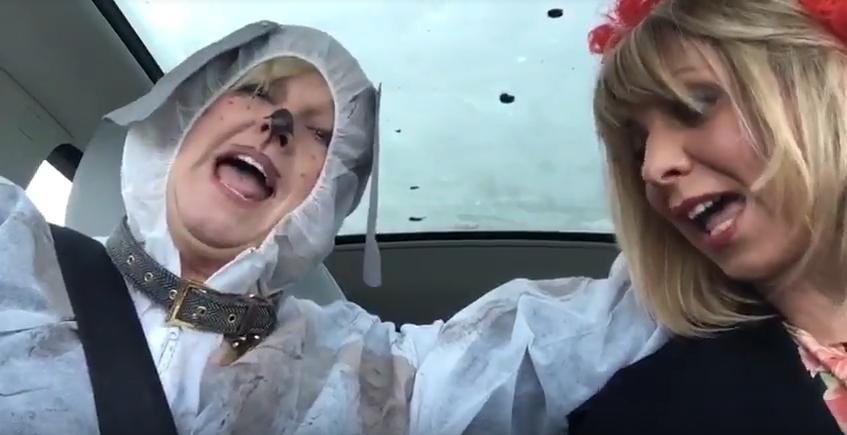 Mandy was first diagnosed with the deadly disease six years ago and had stopped having treatment after a number of remedial surgeries. It was during a routine check-up that doctors spotted that a new tumour had appeared in the same place as the old one.
Thankfully the tumour was removed within a month of it being found, with Mandy now having to undergo 15 sessions of chemotherapy at St James Institute of Oncology in Leeds.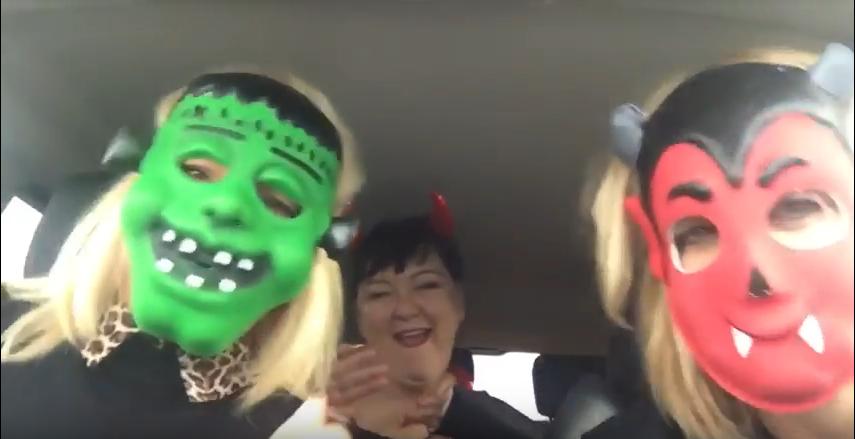 "It felt like I had just gotten my life back on track."Mandy said, "Finding another tumour made me stop for a minute and think, 'Why me?'"
"We thought it was all behind me and thought we wouldn't have to do this again. I say 'we' because my husband Andrew has been amazing and my family and friends so I'm not alone in this."
"But cancer statistics are so high now, I'd rather it be me than someone else."
"I've been there, done that, got the T-shirt and it will not defeat me. I wouldn't wish it on anybody else."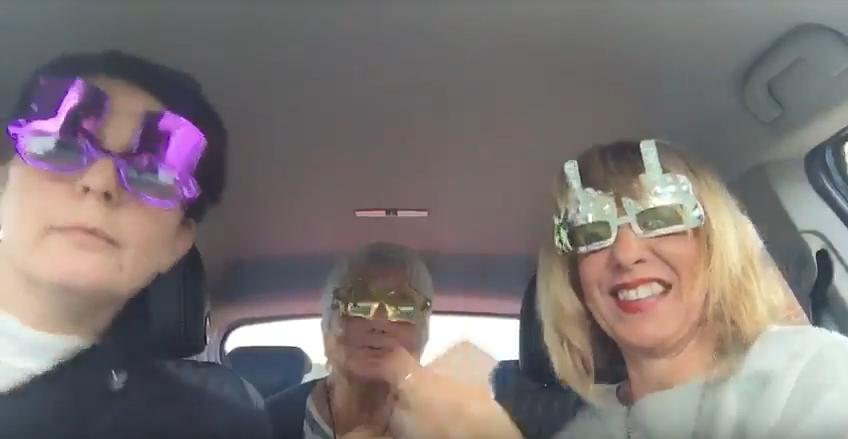 It was this attitude of tenacity that allowed Mandy to turn a dark situation into a positive way of raising awareness about what it's like to be in treatment.
She continued: "I think my reaction was because it was a specialist facility dedicated to the treatment of cancer."
"Before, my appointments were at general hospitals like Huddersfield Royal Infirmary and no one in the waiting rooms knew what I was there for, I was able to be anonymous."
"When I was first diagnosed, I threw myself into charity work and barely had time to think about it."
"I couldn't pretend everything was normal anymore and the reality was stark and shocking for someone like me who was in denial."
Mandy who is currently six carpool karaokes in, will be posting a new video every weekday from October 20th to November 9th.
Mandy and her singing pals have already covered Heart classics such as 'All Night Long' by Lionel Richie with her mum Carol Hill and 'Don't Stop Me Now' by Queen.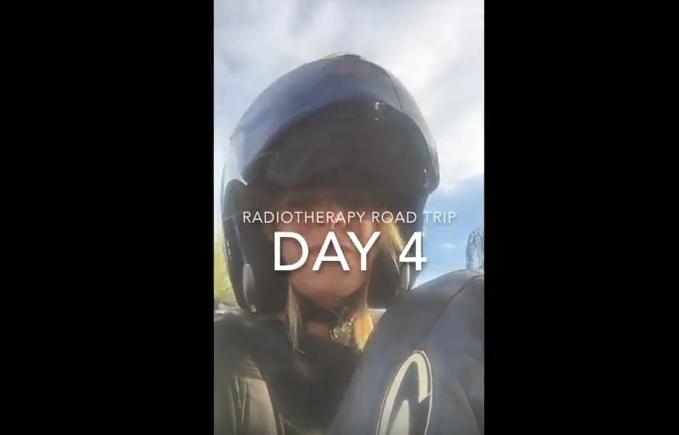 Her karaoke adventures have already seen her ride on the back of her friend's motorbike and next week a stranger will give her a lift in a vintage fire engine!
Mandy who volunteers for many charities in her spare time and also worked at Huddersfield Town Foundation acknowledges that she's in a better position than other patients, saying "I don't want to upset anybody."
"Please don't think I'm laughing in the face of cancer or at anybody who has lost their family or friends to cancer.
"This is just my journey and my way of staying positive."