Bride Halts Her Wedding For The Sake Of Her Baby Daughter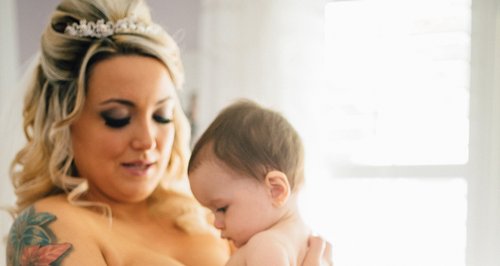 Would you press pause on the most special day of your life?
When Christina Torino Benton dreamed of her big white wedding, she probably wasn't mentally pencilling in a feeding shift!
However, in real life things get in the way and that's a fact. What makes us who we are is how we deal with them when they do.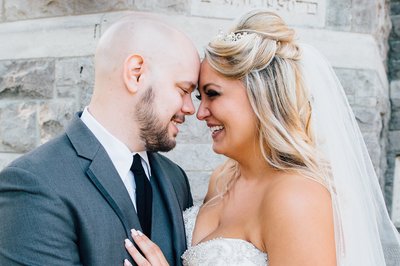 For the mother-of-one, not even wearing a floor-length wedding gown was going to stop her going about the business of breastfeeding her nine-month-old daughter, Gemma.
Wedding day's are stressful no matter what, but a crying baby can make this a WHOLE LOT WORSE.
So when Gemma had missed her nap time due to all the excitement, things were only made more difficult as the little nipper began to get hungry too.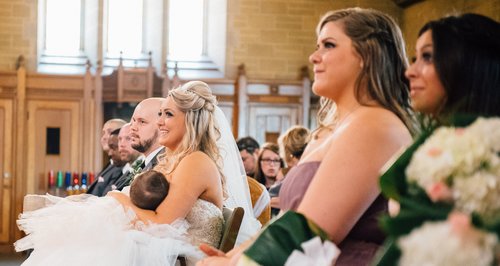 So what did the 30-year-old mother do? Well what any sensible mum would of course - took matters into her own hands.
"The wedding started and she was great through most of it, but a Catholic wedding runs pretty long so she got hungry," Christina told 'Metro'. "My dress was very forgiving, thank goodness."
Hey, we totally sympathise.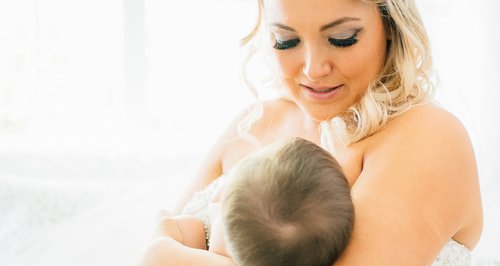 Full respect to Christina and we wish her and her family all the best in the future.