This bride FLEW into her wedding carried by hundreds of balloons
25 May 2018, 16:46 | Updated: 12 July 2018, 13:59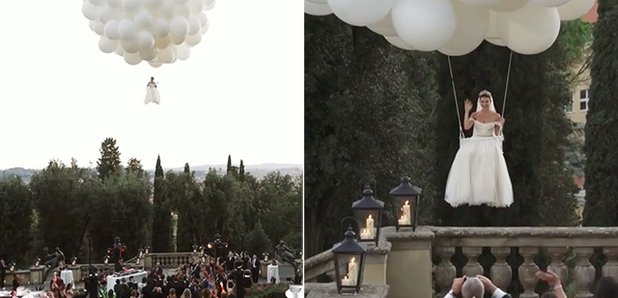 Talk about making an entrance!
A bride should be the centre of attention on her wedding day. And one extravagant individual has certainly ticked that box, choosing to enter via a whole heap of helium balloons.
Looking like a bridal version of UP, the blushing bride smiled and waved as she literally flew to meet her groom, with the beautiful backdrop of Florence, Italy, behind her.
Dressed in an off the shoulder gown with flattering bodice and puffy skirt, complete with tiara and veil, she looked every inch a real-life princess.
She clearly had no fear of heights as she beamed excitedly at her guests below.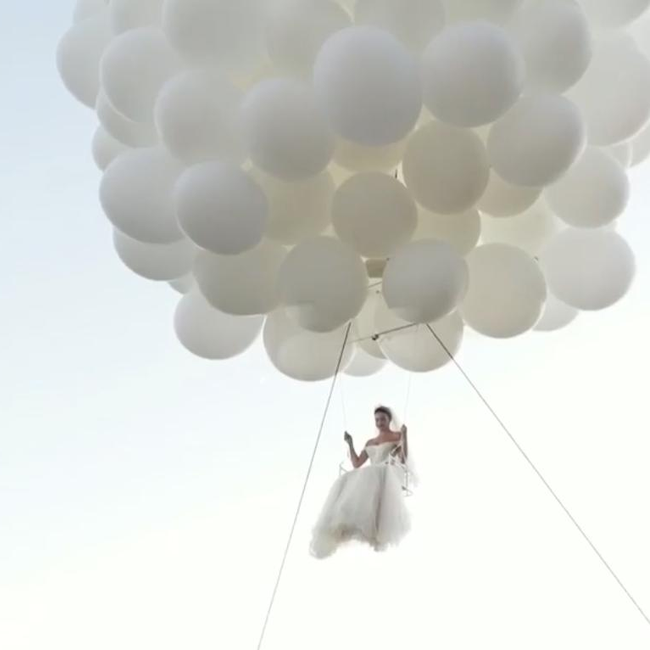 Credit: Jukin
Guests watched in awe as she was lowered to the ground and unstrapped from her seat, before proceeding with the nuptials.
It's certainly one wedding they won't be forgetting.
With the average UK wedding costing around £20,000 we can't imagine how much this addition cost her on her big day!