Bride disgusted after mum-in-law tries on HER wedding dress totally commando
29 August 2018, 11:54 | Updated: 23 October 2018, 13:19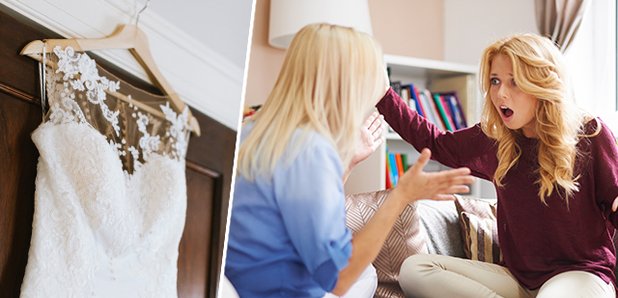 A bride got the shock of her life after she walked in on her future mother-in-law sneakily trying on her bespoke wedding gown - without any undies on.
A bride was seething after finding her future mother-in-law wearing her wedding dress... with no underwear on.
It was seemingly the final straw for the American bride-to-be, after she took to Reddit to reveal that it wasn't the first time her partner's mum had taken interfering to a whole new level.
She claimed that her mother-in-law had criticised her engagement ring and warned her to 'watch the calories' ahead of the big day, but the final straw was when she found her trying on her bespoke designer bridal gown - absolutely commando.
She wrote: "I headed into the master bedroom and what do I find but future mother-in-law struggling to yank my dress over her head – BUT [IT] WAS FREAKING STUCK!
"I blurted out 'what the hell?!' and she immediately started stammering 'Oh my God! OH MY GOD! OH GOD!".

Credit: Getty
"She burst the side zipper of the dress and got a dirty footprint on the train. I asked her, as soon as I got her out of the dress (and I want to note, with a HUGE amount of disgust, that she was wearing no underwear), what the HELL she was thinking.
"She responded that she was just trying to make sure the dress would fit me; because if the dress fit her, then it absolutely fit me too.
"If it didn't fit her, then I obviously had some work to do. Nevermind that I just had my final fitting and it had fit like a glove."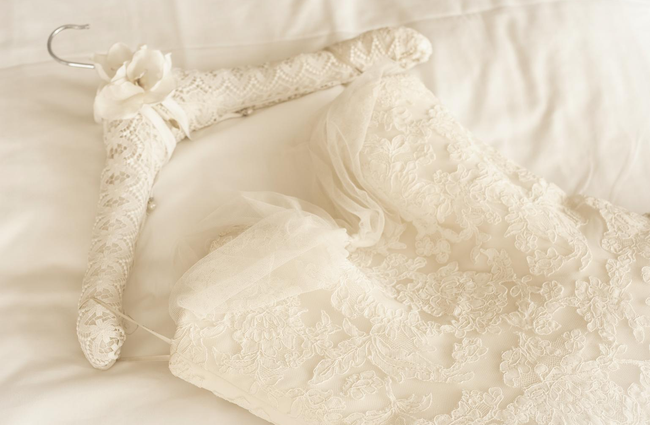 Credit: Getty
The bride-to-be also revealed that the woman hasn't offered to pay for any of the repairs to the damaged gown, and instead has turned to lecturing her on spending too much on the frock.
She penned: "In the meantime, in lieu of an apology, she's lecturing me on spending so much money on a wedding dress and clearly the trouble she had getting into the dress was a sign to get something less dramatic and ostentatious."
It didn't take long before other Reddit users flooded the comments section with their opinions on the scandalous sequence of events.
One wrote: "I'd have her pay in full, AND THEN uninvite her", whilst another added: "What the heck was she thinking. I would never allow her in your house again."
What do you think the bride-to-be should do? Vote in our poll below: