Bride devastated after selfish sunbather ruins her wedding photos
3 July 2018, 16:43 | Updated: 23 October 2018, 13:50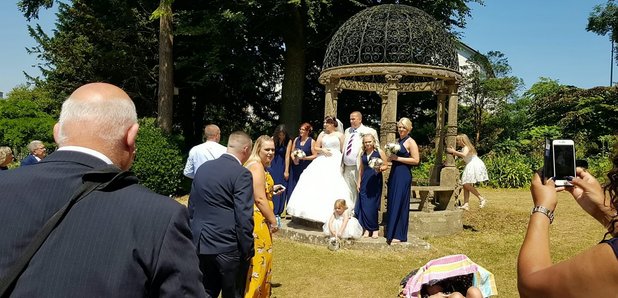 A pair of newlyweds had their wedding photos ruined after a sunbather refused to move out of shot.
Photobombing can be pretty funny… until it happens on your wedding day.
Newlyweds, Mark Ling, 49, and 35-year-old Mandy Cripwell's wedding day turned sour when a sunbather refused to move out of their wedding shot.
Mark's son, Marcus Ling, 24, said: "I went up to her and asked her to move and she pretended to be asleep.
"Later she was asked to move again by the limo driver and she did but she left her stuff in plain view.
"It's a well-known wedding spot where you have photos taken, so she would have known it goes on there. Half of Torquay have their wedding photos in that garden."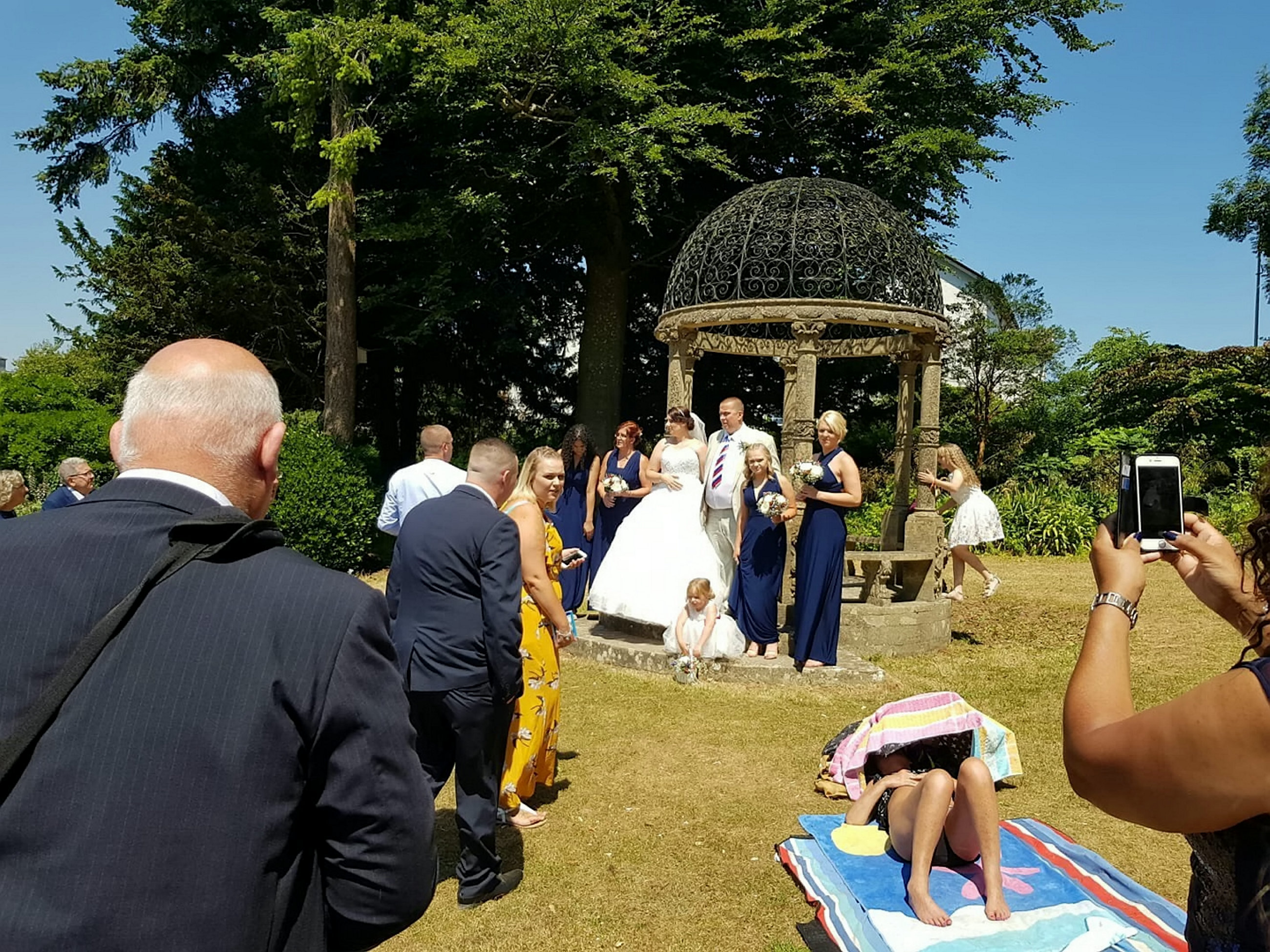 Credit: SWNS
Another one of Mark's relative's, Natalie Ling, 28, who also attended the wedding on Saturday said: "We all spotted her there and thought she would move, but she just didn't. I thought 'how rude!'.
"She was surrounded by wedding guests, the couple were behind her and the photographer kept calling different people over for pictures - so she knew what was going on."
She added: "I don't know if the photographer got any good photos or not.
"Eventually she got up and left after about 10 minutes of us being there taking photos - but she still left all her stuff there.
"It was bloody rude and disrespectful."
Watch more: