Why Spend A Fortune And Wear It Once? This Bride Wears Her Dress EVERY Year!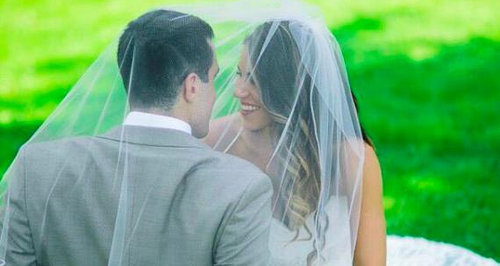 This bride couldn't bear the thought of not wearing her dress anymore, so decided to wear it EVERY anniversary.
When Samantha Burns from Boston married her husband, she was gutted to have to take her wedding dress off at the end of the day.
But she decided she wouldn't put the beautiful dress to waste and instead vowed to wear it every year on her wedding anniversary and do lots of fun activities in it with her hubby.
Last year she went for pancakes and ended up playing golf in the gown!
This year her anniversary adventures took her dress on a cruise in Boston.
Brides spend a bomb on getting their perfect dress and it seems a shame to keep them hidden away!
Samantha also pointed out that its a great fitness incentive knowing that you'll need to fit into the dress every year.
What reason could there be NOT to do this? We love it!