Brides Can Now Buy Wedding Trainers And You'll Be Surprised How Nice They Are
2 February 2018, 12:46 | Updated: 2 February 2018, 13:09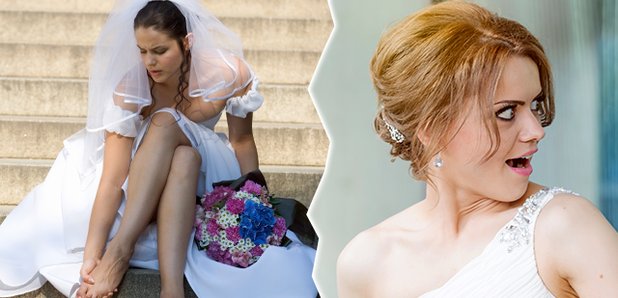 Easy on the eye, and comfortable on the feet!
As much as we all love a high heel, sometimes they're just not that practical - and, as a bride, you'll be clocking some serious mileage on your wedding day.
People need to be greeted, aisles need to be walked down, guests need to be schmoozed and dance floors need to be worked.
But thankfully, bridal trainers are the new trend that's rapidly growing, to the point that now even designers are jumping on board with the idea of comfort combined with style.
Fashion company Kate Spade has teamed up with trainer brand Keds to create some seriously tempting footwear that's easy on the eye and comfortable on the feet.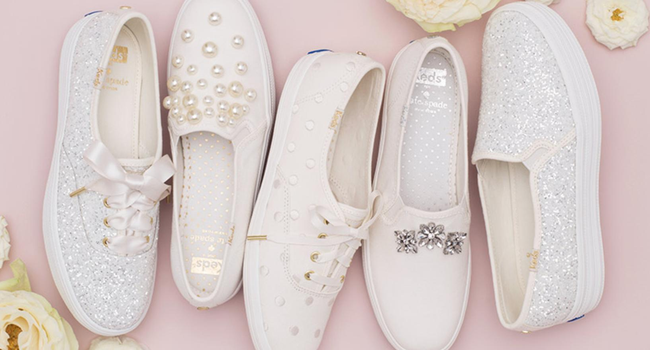 What's even more of a win is that the price tag - with the cheapest pair being £57 and the most expensive at £84 they're arguably better value than the average pair of heels AND trainers nowadays.
Oh, and, they've literally thought of everything, because the Keds logo is in blue...so you gain something NEW and something BLUE in one purchase.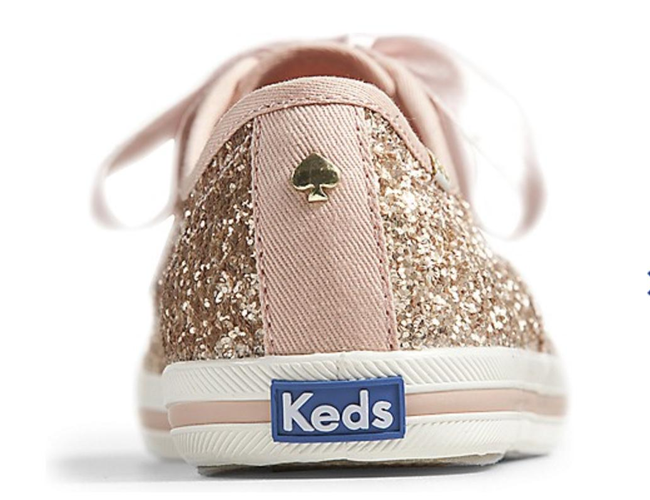 Just look at how lovely they are.
If you fancy sparkle, they've got sparkle!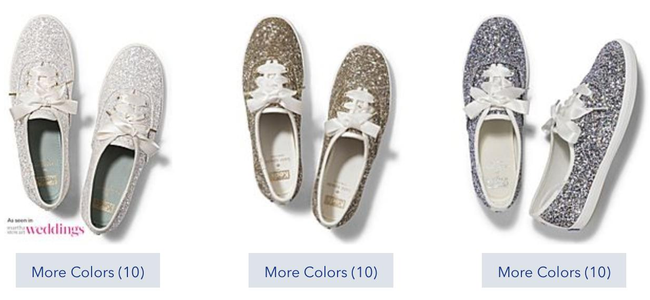 If you fancy pearls and flowers, they've got pearls and flowers!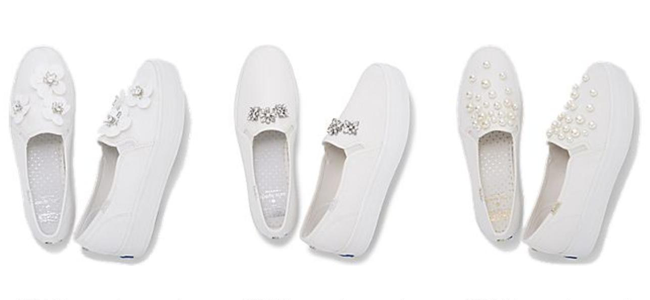 If you simply fancy colour, they've got simple colours!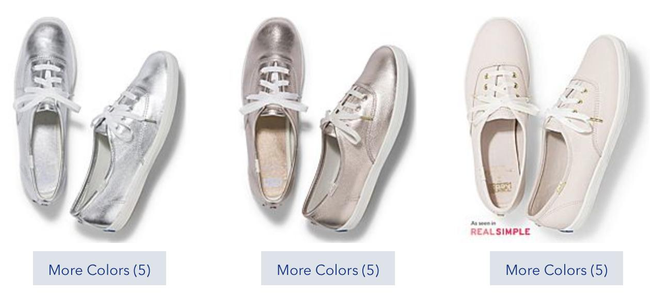 The styles range from classic sneaker complete with ribbon laces to the chunkier slip-on variety, and all scream "your feet are going to be so comfortable in me!"
Many brides are steering away from the classic heeled accompaniment for their gowns, with some even opting for wellies to go with country-style themes:
It seems that nowadays it's less about what a bride SHOULD wear, and more about what a bride WANTS to wear - a unique spin on your big day is sure to remain a cherished memory for all!
WATCH! Unseen Footage Of Kate And Pippa Middleton As Beautiful Bridesmaids: