Brides divided over wedding dresses with pockets... would YOU wear one?
7 September 2018, 17:18 | Updated: 23 October 2018, 13:20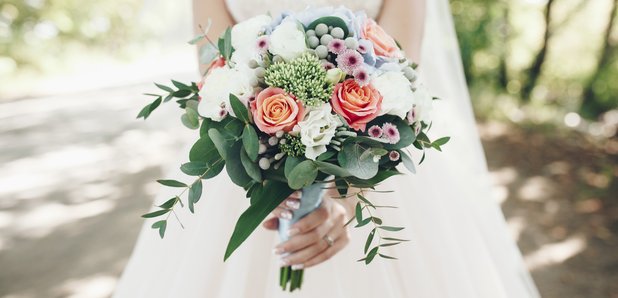 People are stunned to find that you can get wedding dresses with pockets! And they aren't too impressed.
When brides look for their perfect wedding dress they might have many boxes to tick - the perfect train, beautiful embroidery, a stunning neckline... and pockets?
Twitter users are only just realising that blushing brides are now able to buy a wedding dress with pockets and not everyone seems on board with the idea.
The dress that started the debate was this one tweeted by friend of the bride, Esther Thorpe, showing the newly wed taking full advantage of the pockets in her dress...
STOP EVERYTHING so one of my friends got married yesterday and she had POCKETS ON HER WEDDING DRESS which is just the best thing I have ever seen. pic.twitter.com/3A0PF3102V

— Esther Kezia Thorpe (@EstherKeziaT) September 2, 2018
Many of her followers were quick to chime in with their opinions which on the most part were positive and from users who had never heard of pockets in a bridal gown before.
This also led to many other brides sharing gorgeous photos of their big day featuring pockets!
My bff also had pockets in her dress!!! pic.twitter.com/bmJZI6FQxb

— Dulcinea del Toboso (@DulDulWat) September 2, 2018
What do you think?