Britain Could Be Looking At A White Christmas This Year Say Experts
31 October 2017, 08:32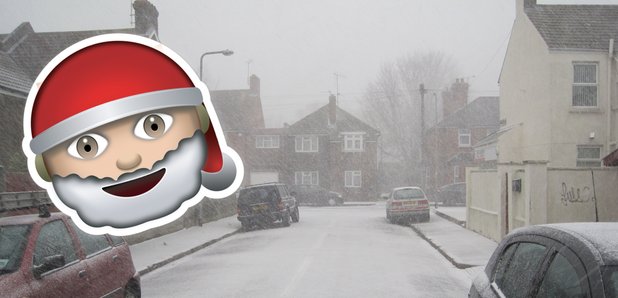 As we head into winter and the temperatures drop the chances of a white Christmas are getting higher.
We've all been dreaming of a white Christmas, but in 2017 this could actually be a reality!
After what has been one of the warmest Octobers in a long time, temperatures are set to drop as we head into what is looking to be the coldest winter for five years.
If experts are correct this drop in temperature and icy blasts heading our way from the North Pole could bring with it a flurry of the white stuff that we are all so desperate for over the festive season.
The likelihood of a white Christmas is getting so plausible that even high street bookmakers, Ladbrokes, have slashed their odds.
They have announced the odds at 2/1 in Glasgow, 3/1 in Newcastle, 5/1 in Manchester and 6/1 in London meaning the further north you live the higher your chances of waking up to a blanked of snow come Christmas Day.
Ladbrokes spokesperson Nicola McGeady said: "We've had a flurry of festive bets, triggered by the coldest night of autumn and a cold winter forecast."
With October drawing to a close and the mornings getting colder and darker many across the country will have already seen winter in full force as gritters have begun taking to the streets.
Of course, in theory, a white Christmas sounds like the postcard scene we all want to have around the festive period and having some time off out in the snow sounds like a dream.
But as always in the UK, a small bit of snow and things often descent to chaos with school closures and transport issues - so is this REALLY what we want to look forward to?
Let us know your thoughts on a white Christmas in our poll below!