Can You Guess The One Thing Brits ALWAYS Take On Holiday?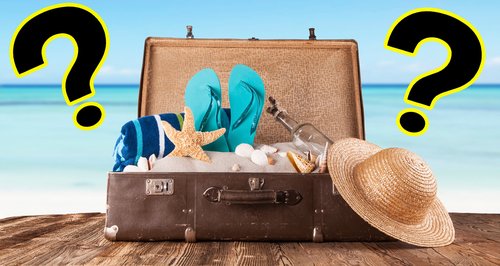 Even when suitcases are full to bursting, British holidaymakers just can't leave home without this household essential...
What's the one thing you need in your summer holiday suitcase?
Suntan lotion? Sunglasses? A bottle of insect repellant? Or is it your favourite packet of tea bags?!
According to new research by travel big wigs TravelSupermarket, 30% of holidaymakers refuse to leave home without packing their bags...literally.
Amazingly, a further 14% of Brits put packets of biscuits in their suitcase for dunking and 11% even take bars of chocolate just in case they can't get their hands on the good stuff abroad!
TravelSupermarket has also been busy comparing our holiday habits depending on where we live in the UK. Londoners, for example, have been described as 'adventurous travellers' with 32% saying they like to go to places they've never been before.
The research also goes one step further, working out that Londoners spend an average of 165 minutes sightseeing every day of their holiday, compared to just 118 minutes lying on the beach. Was someone standing there with a stop watch or something?!
Want to see how your neck of the woods compares to the adventurous tourists in the capital? Take a look at this interactive graphic to get all the tidbits you need.
What are your holiday packing essentials?