Brooklyn Beckham Plans To Aid Victims Of Grenfell Tower Fire With This Gesture
27 June 2017, 16:30 | Updated: 27 June 2017, 17:51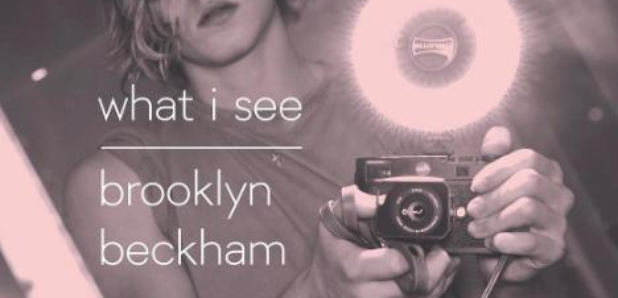 It seems the David and Victoria Beckham's eldest son has inherited his parents' generous natures!
The Beckhams are known for their fantastic charity work – from David's support of UNICEF to Victoria's generosity towards The Red Cross – and it seems that their generous nature has rubbed off on their eldest son, Brooklyn.
Because Brooklyn, a professional photographer, has now revealed that he we donate the proceeds from his artworks to victims of the Grenfell Tower fire, through the Kensington & Chelsea Foundation.
The 18-year-old released his new photography book, What I See, just last week, and has been so heartbroken to the see the devastation caused by the fire in west London that he has vowed to take all proceeds from an accompanying exhibition and donate it to those it has affected.
According to The Mail On Sunday, a source said: "Brooklyn and his brothers went to volunteer the day after and he found it very, very upsetting. He wants to do more to help so thought it would be a fitting idea to give the proceeds to the kids who have been so sadly affected. It shows just how kind-hearted Brooklyn is."
24 photographs are currently on display at the auction house Christie's in central London, and two have reportedly sold for big bucks already. So it's fantastic to see the photographer set a example for other young people who may have been very extremely troubled, as Brooklyn was, to see the Grenfell fire devastate so many lives.
What I See has already garnered plenty of attention, with some cads poking fun at the deadpan captions that accompany Brooklyn's photographs. One reads: Dinner. I like this picture — it's out of focus but you can tell there's a lot going on". Well, you can't accuse him of putting on airs and graces now that he's a fancy photographer!
Whatever you make of Brooklyn's snaps – be sure to see his Instagram account to get a glimpse – we're sure everyone must be able to agree that he's inherited his parents' big hearts. Good on you, Brooklyn!