One Of These Bridal Bouquets Cost £12.30. We Bet You Can't Guess Which One!
18 April 2017, 13:53 | Updated: 12 July 2018, 13:59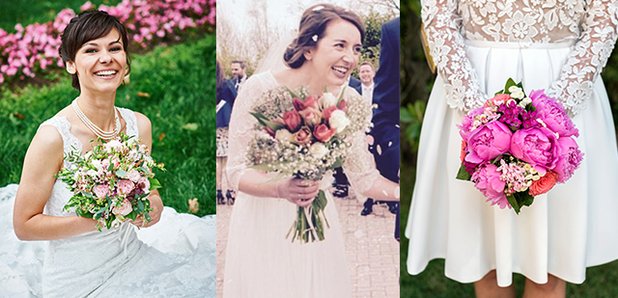 Weddings are super expensive and part of this expense is the floral arrangements! So what if you could get a beautiful budget bouquet for just over a tenner?
The average UK wedding costs the happy couple an average of £20,000.
That mounting cost includes expenses such as the venue and transport to dresses and - of course - flowers.
So if you're a bride-to-be or know one, they might be interested to know how they could save a load of money on the flowers alone.
Could you work out which of the brides above has the most budget bouquet? The answer is the one in the middle.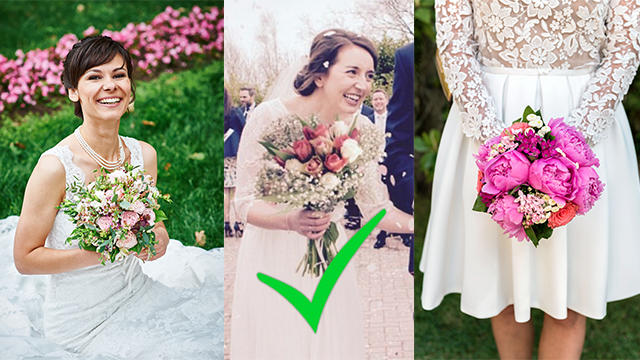 And how? Lidl and a bit of creativity!
According to the Mail Online, like most brides, newlywed Lucy Holloway requested a quote from a florist for her wedding arrangements -which was a whopping £1,200.
Florists are highly skilled at what they do. (After all, making beautiful floral creations is what they are paid for). But not everybody can afford to fork out this much.
So Lucy opted for spending £149.50 at Lidl for her entire wedding instead and even created her own bouquet bouquet for £12.30!
Her thrifty wedding in a rustic barn with 90 guests was done beautifully, all while staying on budget. As well as having supermarket flowers in her bouquet, they were also used for the bridesmaids, buttonholes and table decorations.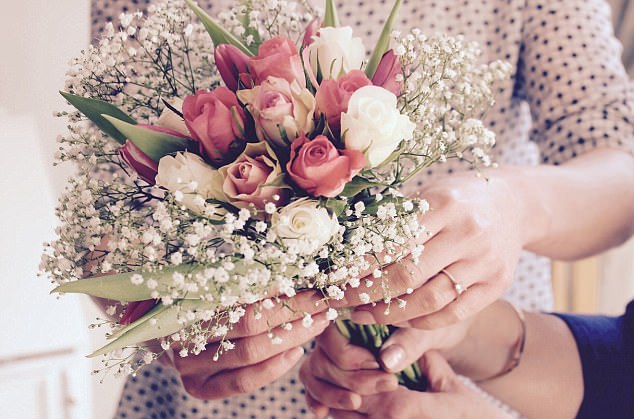 So how did she create her amazing bouquet?
It was created using white gypsophila, bicolour white/pink roses, white roses and pink tulips and lastly she bought her own twine to tie it all together.
She told the Daily Mail:
'I wanted [the flowers] to look how I wanted them – and wasn't sure I would get that if someone else made them for me.
'Price was important – we knew sourcing the flowers from a supermarket would save an awful lot of money, and be more fun. It had a real impact on our wedding as it meant we could afford a photographer for the day.'
So thrifty and creative!