Cadbury's Are Hiding White Chocolate Creme Eggs That Could Bag You £2k
3 January 2018, 16:11 | Updated: 3 January 2018, 16:39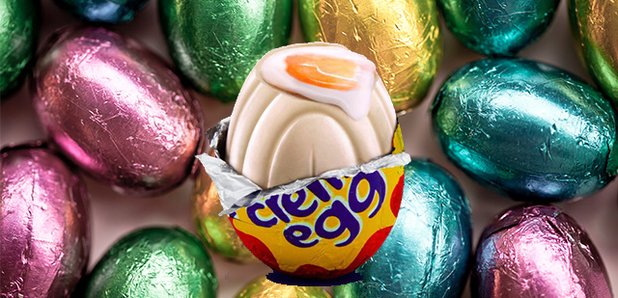 It's like Willy Wonka's golden ticket in real life!
You might be shocked to already see Cadbury's creme eggs on supermarket shelves when Easter seems such a long way off.
But after you hear this you might be a bit more excited.
Cadbury's are hiding white creme eggs in the usual packaging and unwrapping one could win you up to £2,000!
This is like Charlie and the Chocolate Factory come to life and people are getting SERIOUSLY excited about their chances.
But as the stakes for finding them are pretty high, the chances of doing so are low. Cadbury's have yet to release any official numbers but according to The Sun they are as follows...
Tesco
They will have 7 eggs hiding in their stores worth £1000 and 84 worth £100.
Sainsbury's Local
They will have 14 £1,000 eggs and 84 worth £100.
Co-op
They will have one egg worth £2,000 and 90 eggs worth £200.
Independent Shops
They will have 13 eggs worth £1,000 and 78 worth £100.
But heads up, there is no clue at all when the £2,000 egg will be going on sale - so just buy one a day to be sure!
Because the white creme eggs are only available as part of the hunt, if you just fancy trying the new version you're out of luck. Hopefully Cadbury will put them out on a wider release soon if all goes well!