Can YOU Get Full Marks In This Spelling Test For 10 Year Olds?
20 November 2017, 17:18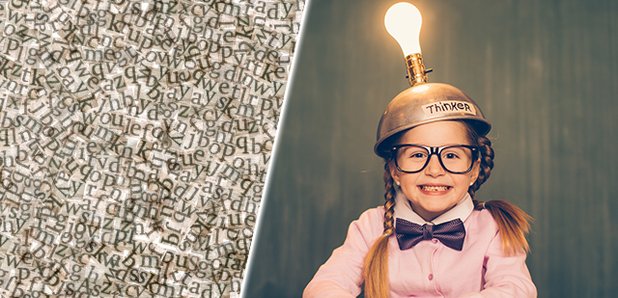 Not many people can!
We hate to admit that technology has kind of made us forget how to spell things.
Whether you deny it or not, spell check pops up on every text message, email and e-note, and we DO rely on it.
Even if we're hand-writing something, the temptation to double check spelling just by typing it into our phone means that our brain cells just aren't focusing on this anymore!
(is it just us or do our hands really ache even after just writing a shopping list out these days?!)
If you'd have asked us whether we could pass a spelling test aimed at a 10 year old pre-smart phones, we'd have said "yeah sure!"
But ask us now, and we may reply with a bit of a grimace and a shrug of the shoulders.
WATCH: Cast Of Matilda - Then & Now!

According to this playbuzz quiz, "no one can pass it" - and they're pretty much correct; it has been given out to 100 adults in America and only two got full marks!
Are you up for the challenge?! Give it a go: