Can You Solve The 'Hardest Word Search Ever?'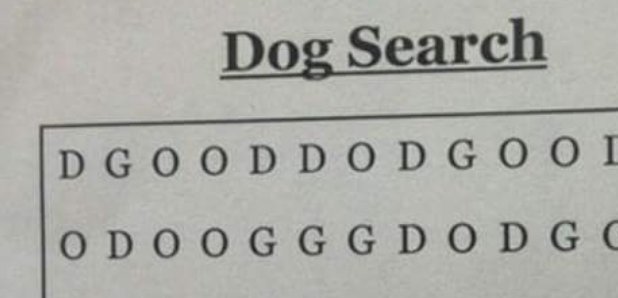 Can you find the word 'dog' in this super hard word search?
If you're travelling home for Christmas and have a long journey ahead of you then boy have we got a treat for you in the form of the "hardest word search ever".
Although this word search isn't really one to be satisfyingly accomplished, it's more to wind you up with the almost impossibility of it all.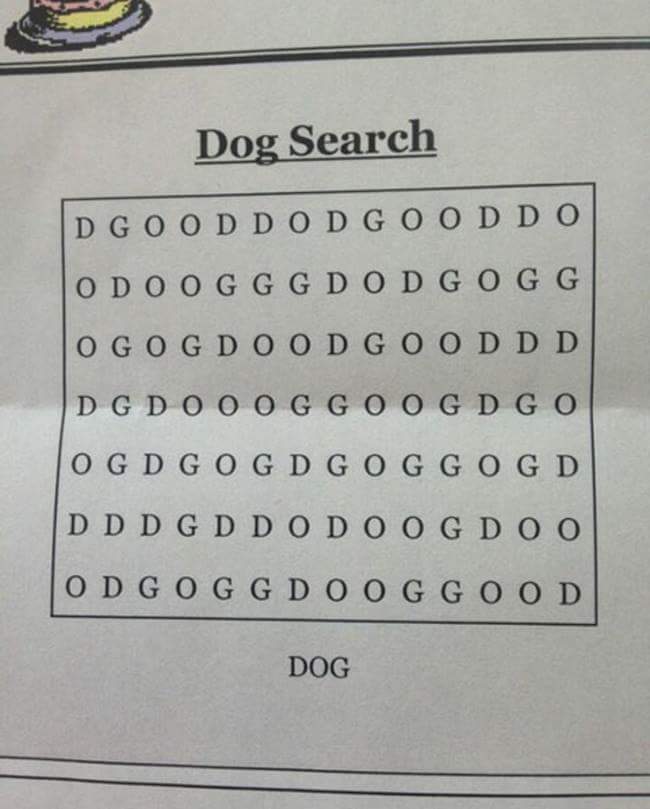 Ever since it was uploaded to reddit three days ago, it's been driving users nuts and already wracked up nearly 270,000 views. The aim of the game is to find the word 'DOG'.
To seriously confuse keen bean searchers, the grid has been filled with 'd's, 'o's and 'g's.
One user even claimed the puzzle was the "hardest ever word search puzzle".
Is it driving you nuts yet? Are you desperate to know the answer? Alright then, scroll down and all will be revealed...