Can You Spot All The Animal And Human Faces In This Picture?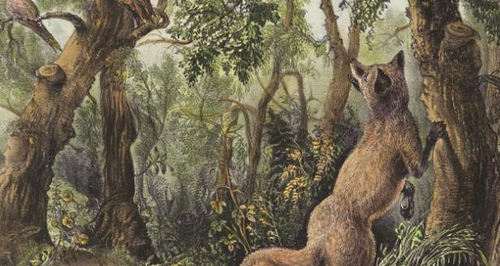 This forest landscape has the internet scratching their heads...
This picture might look like a normal forest landscape but if you look a little closer you'll see that there is a lot more than meets the eye.
Yep, the internet have been left scratching their heads once again as they try to locate all the face hidden within the painting.
At first glance we're drawn to picture of a fox ready to climb a tree as it as it looks slyly at three pheasants in the tree opposite.
However, there is actually a number of faces, both animal and human buried in the picture.
Can you see them? Here's a clue, there's more than 10.
Read more: Optical Illusions That Are So Good You'll be talking About Them For Days