Can You Spot The Fish Amongst The Octopuses?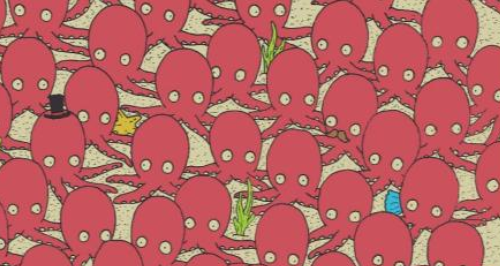 This latest brain teasing puzzle is from the same guy who brought you 'spot the panda amongst the snowmen' around Christmas time. Now, artist thedudolf is back and this time it's spot the fish amongst the octopuses. Just like the first time around, this is really hard.
And before you become a smart alec, no it's not a trick question and we're not looking for the starfish or the blue fin that's poking out from behind the octopus...
Do you give up yet? We told you it was difficult! Scroll down for the answer but ONLY when you give up...
-
-
-
-
-
-
-
-
-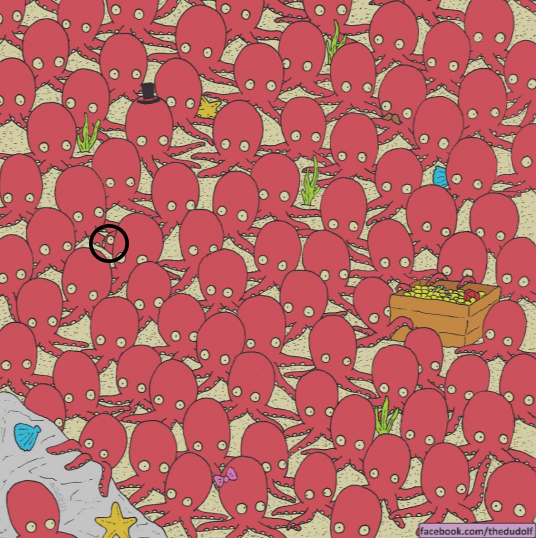 Did you find it yourself? Nope, we couldn't either...