Can You Spot The Six Hidden Words In This Picture?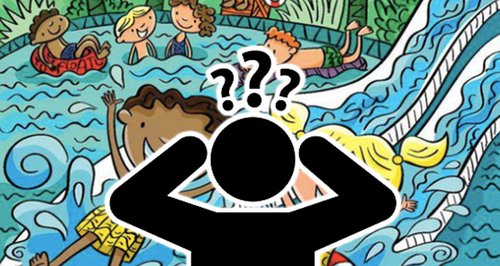 In the latest bid to confuse our brains beyond belief, this aquatic picture has left us scratching our heads.
There may be six children swimming in the pool but it's the six water words hidden somewhere in the picture that we're looking for. Can you find them?
When you've had enough and you're ready to find out the answers, click on the picture to flip it around.