Can You Spot What's Wrong With This Prom Photo?
5 July 2017, 11:35 | Updated: 5 July 2017, 11:38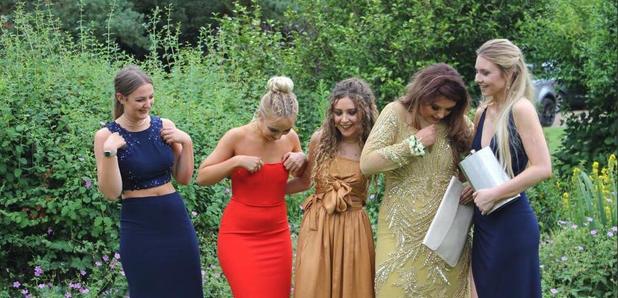 It's prom season! But there's something a bit off about this group of girls' prom picture.
It's officially prom season!
Facebook timelines are flooded with pictures of teens dolled up to the nines in the most glamorous of dresses and boys are all dressed up in their best suits.
Unless it's the special day of a loved one you'd be forgiven for having the opinion that all prom pictures look the same. Girls lined up in different coloured dressed, clutching handbags and stood in front of a limo.
But there is a difference with this group picture and we bet you can't spot it...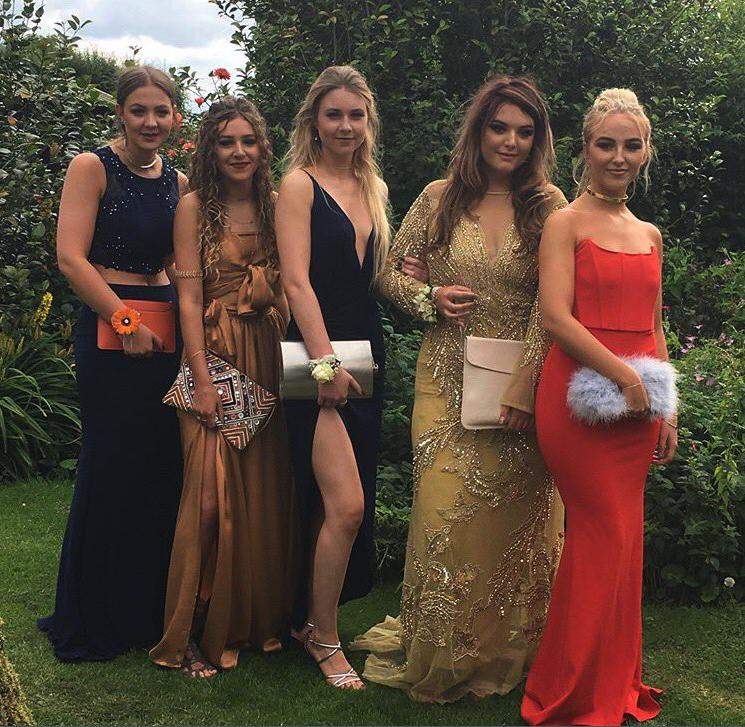 Picture: Twitter @Eleanorclrke
It looks like a pretty ordinary pre-prom group photo, right? This photo was shared on Twitter by Eleanor Clark who is right in the middle of the photo in the black dress.
The clue to the oddity in the photo lies in Eleanor's clutch bag which if you look closely will be able to see that it's actually a GIANT hip flask! Cunning...
Still don't know how I got away with a huge hip flask as my prom clutch pic.twitter.com/fYDJkA0MuC

— ELEANOR (@eleanorclrke) July 2, 2017
The clever school leaver shared her unique prom photos on Twitter in a tweet which said "Still don't know how I got away with a huge hip flask as my prom clutch".
She's most likely too young to be drinking but this ingenious idea looks like it allowed her to sneak in a cheeky tipple to her school prom undetected.
We can't condone this sneaky behaviour Eleanor but we'll certainly give you an A* for creativity! Here is some of the praise she's got from across the Twitterverse...
fact she's so casual holding it like an actual clutch n all oh my god a true intellectual https://t.co/C49dwPkDbh

— jemma ≈ (@solargapp) July 3, 2017
please become the first female president. https://t.co/iJlpWPMVlH

— ¿ (@micahvalerio) July 3, 2017