Caroline Flack's colourful and quirky house is what dreams are made of
20 April 2018, 17:08 | Updated: 23 April 2018, 12:43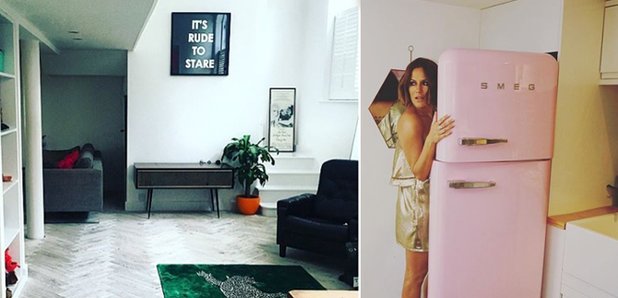 It's not long until the Caroline Flack hosts a string of singles in the Love Island villa and it's got us thinking about her house closer to home.
With a reported net worth of £5 million, it's no surprise the ITV2 presenter's home in North London is what dreams are made of.
Of course Caroline's digs are nothing short of trendy, with her kooky style infused throughout her 1950s themed home.
Through a series of aspirational post on her Instagram, we've managed to get a glimpse inside her stunning home, and we have to say her taste in interior design is fab.
KITCHEN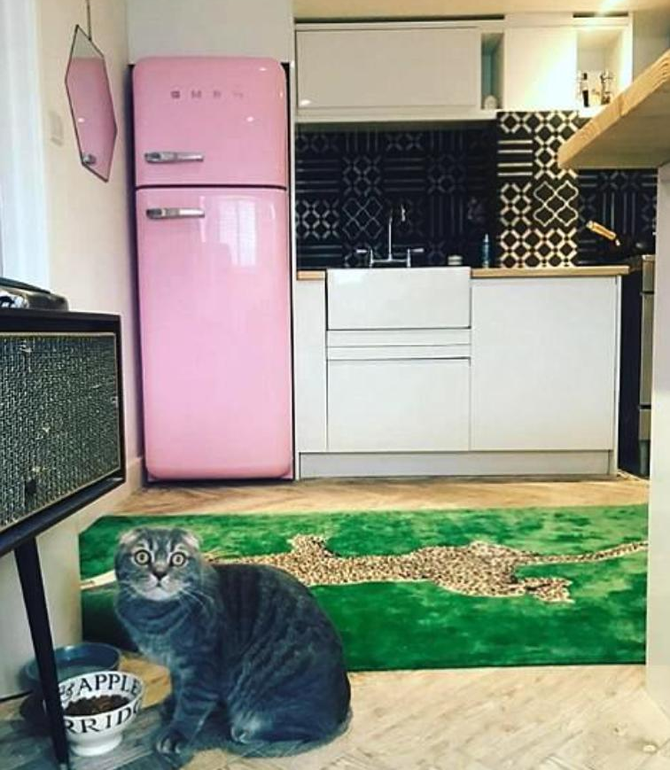 Caroline's kitchen is to die for. We love that she uses key 1960s pieces such as Pieces the telephone table and her Smeg fridge to pay homage to the past, juxtaposed with sleek white modern interiors and bright funky patterns to keep things modern.
The funky green cheetah print rug doesn't come cheap, it's Diane Von Furstenburg and would of set her back around £3,320!
LIVING ROOM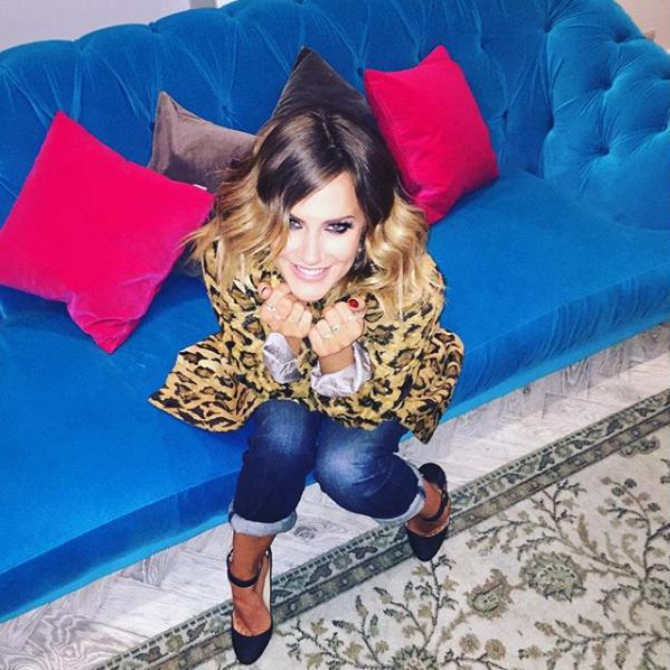 Caroline's cobalt blue Chesterfield sofa gives a much needed colour pop to her living room, and it's made a string of appearances in her outfit posts on Instagram. The contrasting red cushions it help give the room a pop art feel.
Elsewhere in the light and airy room, the presenter has made a feature out of her bookshelf, which she's used to store ornaments such as photo frames, sculptures — and even her pet cat!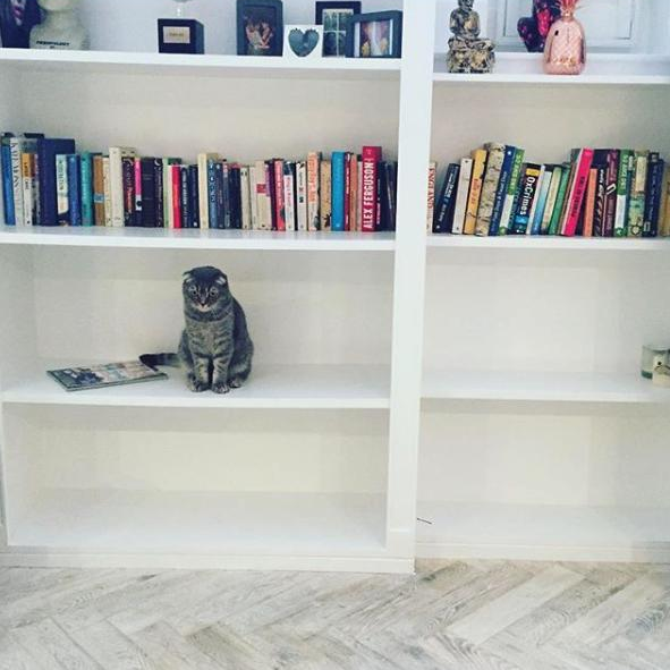 HALLWAY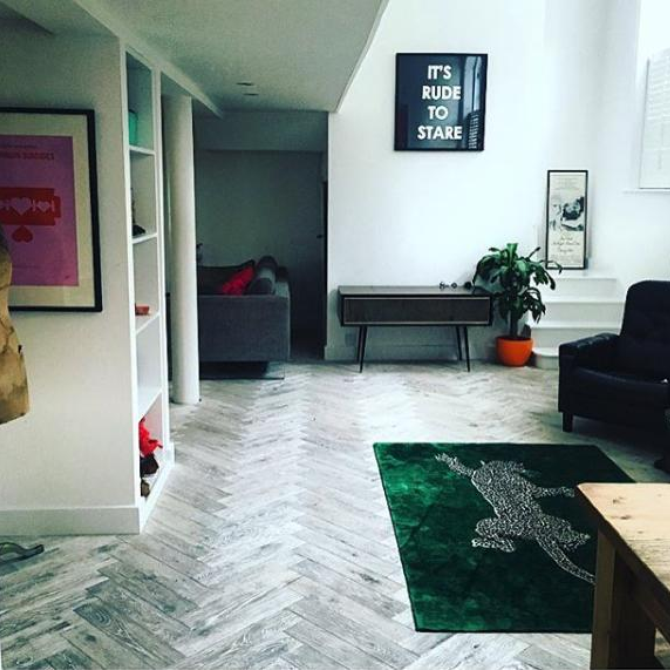 The sassy brunette has a split-level home with high ceilings and lots of skylights to let the sunshine in. Caroline also has a mezzanine level overlooking the downstairs area, along with cubby holes that look out onto the hallway from the seating area.
Her quirky style is encapsulated in her bold art on the walls, including an It's Rude To Stare sign, and a vintage poster.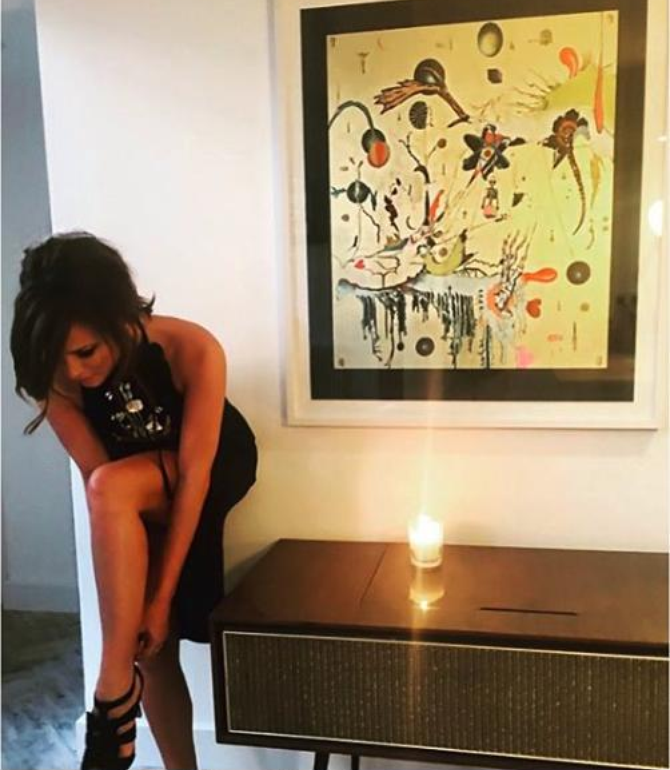 Watch more: