Celebs Share Their Female Heroes On International Women's Day
8 March 2017, 15:32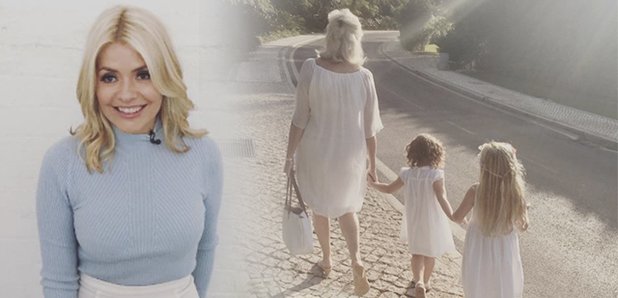 It's International Women's Day 2017 and the celebrities are posting tributes to the female role models in their lives.
The idea behind the day is to celebrate the female population and to encourage everyone to work together to make the world a more equal place between the sexes.
From Holly Willoughby to David Beckham, these are the celebrities showing their appreciation for the females in their lives.
Holly Willoughby gave a shout out to her mum, her daughter and her niece
David Beckham reminds us that it's not women who should celebrate IWD.
He posted that he takes inspiration from his wife Victoria, and their daughter Harper.

And even used to his wife's band's motto of 'Girl Power' to describe this beautiful photograph.
Giovanna Fletcher: because naming one woman isn't enough
Bindi Irwin takes inspiration from the strongest woman she knows; her mum.
The eldest daughter of the late Steve Irwin has grown up with her mum taking control, ever since her dad died.
Bill Gates wants young girls to feel inspired to take on a male dominated industry
The owner and founder of Microsoft reminds us that men can celebrate equality too.
We want young inventors and innovators to feel unstoppable. I love these girls' ambition and curiosity. #IWD https://t.co/crRHyoiesc

— Bill Gates (@BillGates) 7 March 2017
And Scarlett Moffat gives us the ultimate inspiration with one quote:
#internationalwomensday #iwd2017 pic.twitter.com/vCqVzKwng2

— Scarlett Moffatt (@ScarlettMoffatt) March 8, 2017
Who's your female inspiration?