Cheap wedding invites and stationery for brides on a budget
25 June 2018, 15:19 | Updated: 12 July 2018, 13:59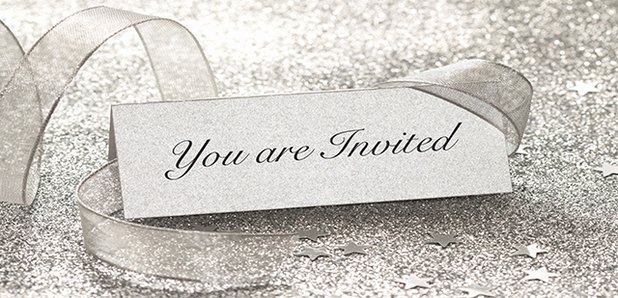 Getting married is a costly situation, but for the budget-savvy bride, being creative could save you a lot of money.
When you begin to plan a wedding, the obvious costs are noted - venue, dress, rings, photographer all get added to the budget spreadsheet.
However, it's the finer details - such as wedding invites - that can actually end up costing more than you could ever have imagined.
Unless you're budget savvy.
Getting a professional company to design your wedding invites can cost a fortune, but here are some cute creative options that can leave you with a fuller purse and a smug feeling of being a successful 'DIY bride'.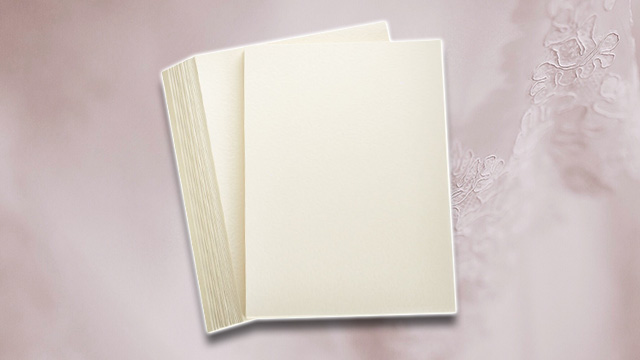 A pack of plain card opens a whole world of possibilities, and is a key starter ingredient for hand-made stationary. Shades of ivory and cream will give your invites a bit more of a stylish finish.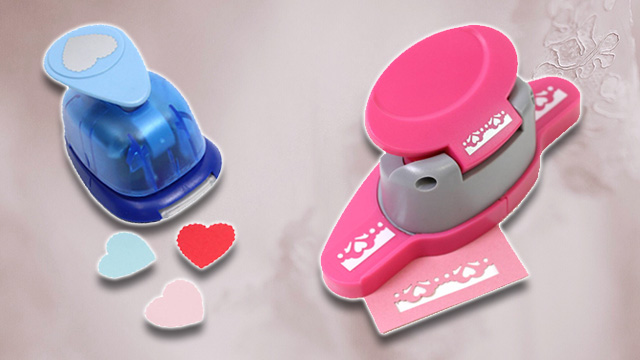 The likes of Hobbycraft sell various paper punchers that can totally transform a piece of bog-standard card. Variations range from small singular cutouts to whole scalloped boarder designs.
You could also save the pieces of cut-out for tabletop confetti and tick off another job on the to-do list!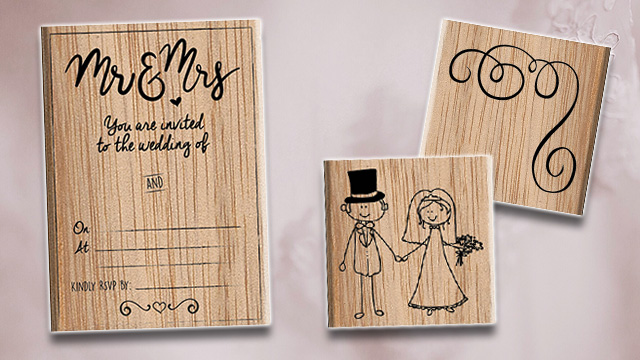 Getting a cute stamp will mean that you can design your invites for super cheap. There's also a tonne of options for personalised stamps, which will give them a very unique touch.
In the same vein, there are also specific RSVP stamps that would save you having to fork out on even more stationary. Win.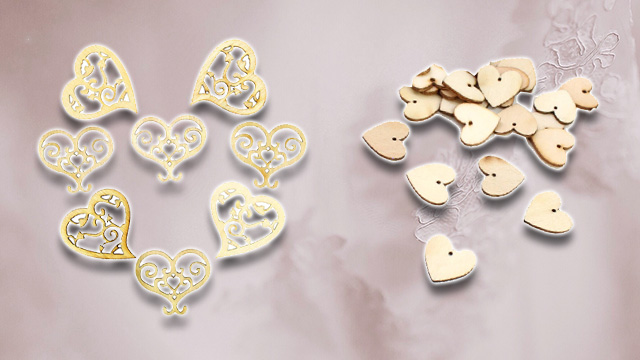 Dainty wooden hearts will add a finesse to your design - literally lifting it off the page and creating a classy 3D finish that will have your guests pawing your invite and commenting on how fabulous it looks.

If stick-on hearts aren't your thing, maybe some cute variations of ribbon and lace can enhance your design.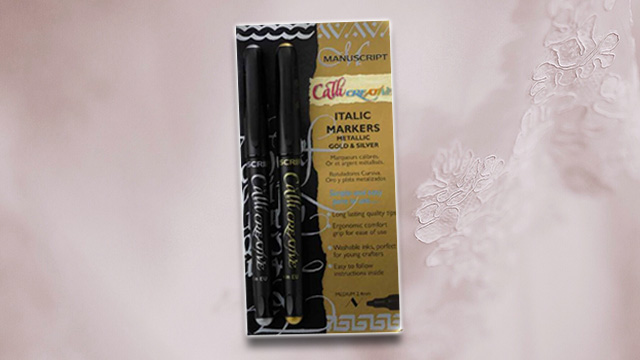 These easy-to-use calligraphy pens mean that you can make each and every invite a bespoke affair, which is bound to be a hit with your guests.
Embrace your inner DIY Bride and get creative - not only will it save you money, but it will make your wedding planning a far more unique and memorable experience.
WATCH! Bride flies into her wedding attached to balloons: