The Cheapest House In Britain Is For Sale But There's One MAJOR Catch!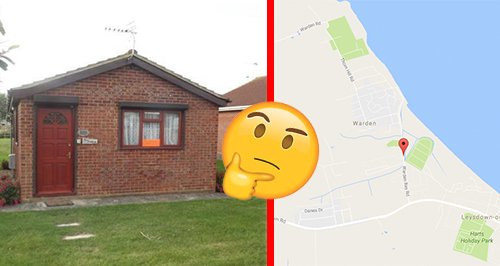 This home in Kent is an absolute STEAL if you're happy to agree to one major condition of purchase!
A recent listing by property agents Mann on Rightmove has people not quite believing their eyes.
A one bedroom bungalow in Sheerness, Kent has just gone on the market for £20,000! Bargain!
The property is located just over an hour's drive away from London, within walking distance of the sea and comes fully furnished.
However there is one MAJOR detail that potential buyers should be aware of...you can only live there for ten months a year.
Technically, the property is designated as a holiday home so can't be occupied all year round - so if you're thinking of buying it you may need to find some willing friends or family to put you up for 8 weeks!
Or, if you're retired, there's the option of getting away from the UK for a couple of months and travelling!
The location of the house in Warden Bay is, according to the listing, 'within walking distance to Leysdown on Sea where you can spend hours of fun on the 2p slot machines and eat a delicious fish and chip lunch.'
Sounds good to us!
Perhaps the ten month occupancy is just a small price to pay for such a bargain?