These Supermarkets Are At War Over The CHEAPEST Valentine's Roses!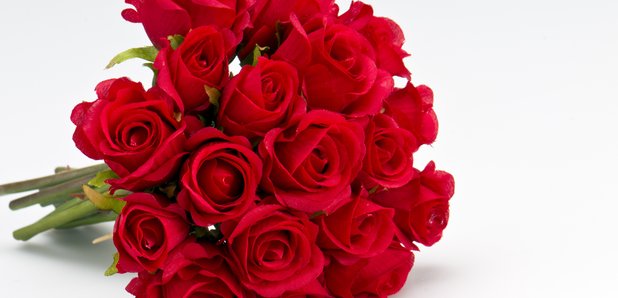 Now there's really no excuse for him not to buy you roses with these HUGE savings on romantic flowers.
Everyone knows that nothings says "I Love You" more than a huge bunch of red roses on Valentine's Day, but in recent years the hefty prices have been enough to stop couples celebrating the day all together.
Luckily for us, the biggest supermarket chains are at war as they all try to dominate the market in the lead up to the most romantic day of the year, meaning there's HUGE savings to be had on roses.
Leading the battle for the cheapest bouquets are Lidl and Aldi who have gone head to head with a spray of 100 sweetheart roses for just £25.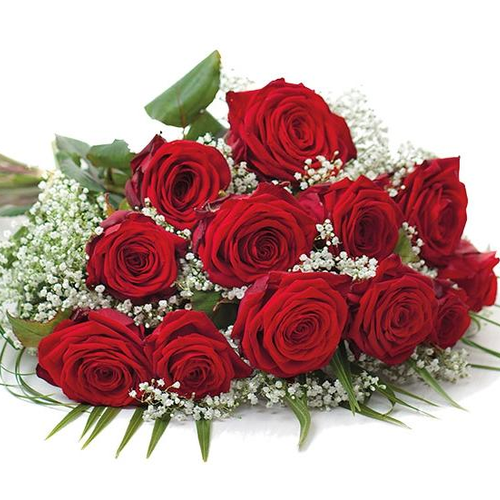 Lidl offers a luxury bunch of a dozen roses for £25
It makes tough competition for the likes of Interflora, who currently charge £650 for a hand-tied bouquet studded with diamante pins.
Elsewhere, Sainsbury's dropped it's prices to it's cheapest yet with punters being able to pick up a Fair Trade dozen for £6.50.
Offering up something for those who want to stand out, the chain is also stocking a Harlequin stem - also known as a rainbow rose - with petals dyed different colours for £3.50.
Meanwhile, a dozen roses can be bought for a fiver at Morrisons, while Co-op's Fair-trade offering is a tenner. However, Tesco appears to be the steepest of the bunch with 12 roses set you back £20.
Over at Marks and Spencer, a dozen roses costs between £22 for it's red Fairtrade stems and £37 for flowers from it's Freedom Variety.