Teensplaining Is The New Hurdle Parents Are Facing
23 February 2018, 11:47 | Updated: 23 February 2018, 14:51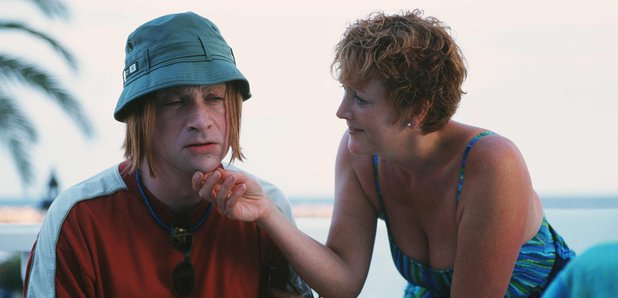 This new term has been coined by parents who are feeling the wrath of teenage attitudes!
If you have a teenage son or daughter who's constantly back chatting you about literally EVERYTHING, then yep, you're a victim of Teensplaining.
According to the Urban Dictionary, the definition of Teensplaining reads: "When a teen condescendingly assumes that they know more about a topic than the adults around them, usually their parents. The teen then explains the topic to the adult as if the adult is completely ignoratnt regardless of their experience or expertise. This is frequently accompanied by the extreme certainty that can only be maintained through inexperience."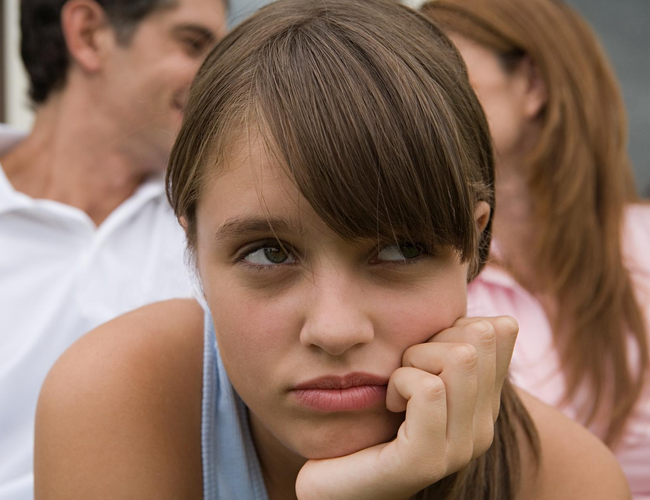 Credit: Getty
Sure, we've all been teenagers, and yeah, we probably back chatted our parents more than we care to admit, but it seems that parents may be struggling to deal with just how much they're being Teensplained on a daily basis.
Many feel that youngsters are growing up far too quickly these days (yep, we sound so old), and if we were in their shoes perhaps we'd just give an eyeroll and a huff if an elder said such a thing. But, lets face it, the digital world is kind of stripping our kids of a care-free childhood.
Nowadays, the pressure is on for a teen to act and behave in a certain way - much more than there ever has been before. The likes of Facebook and Instagram create this need to capture photographic and video evidence of everything that's going on in their lives.
And, if we flip-reverse that statement, there's also plenty of opportunity for peers to film and photograph anything "cringy" or embarrassing.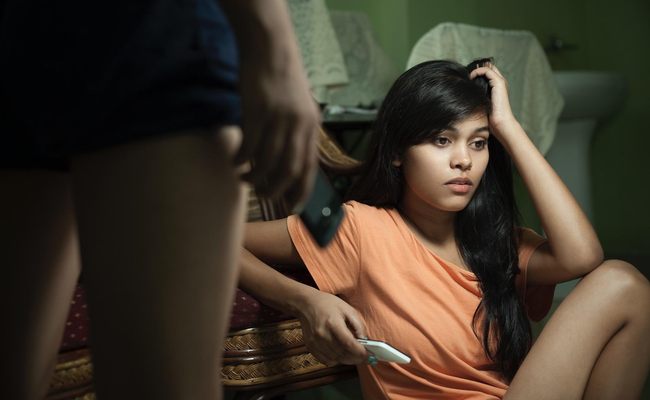 Credit: Getty
It makes sense that all of this modern day pressure causes a lot of stress on a teenager, and who do they lash out at? Their parents.
"No mum you DON'T get it!" or "Dad there is NO WAY I'm doing that, godddd!"
Sound familiar in your home? It's the Teensplaining - and if you're pulling your hair out about it, be reassured it's generally just a phase.
(Probably a long phrase - but a phase nonetheless).
Users of mumsnet have rallied together to share their experiences of being Teensplained. One user wrote: "My 17 y/o really thinks I can't do anything or I don't know anything at all (conveniently forgetting that I've managed to bring her and her brother up on my own and I've got a job and I can drive and everything!)", whilst another put: "So my two DDs (10 and 12) have been carefully -patronizing- explaining to me that don't you know that such and such a jumper is what you wear to school discos and no we don't wear that for hockey practice anymore!"
Teensplain victims - you're not alone!
WATCH! Friends Episodes That Are "Offending" Millennials: