Cheap And Nifty Hobbycraft Items For Making Your Own Christmas Cards!
8 November 2017, 15:17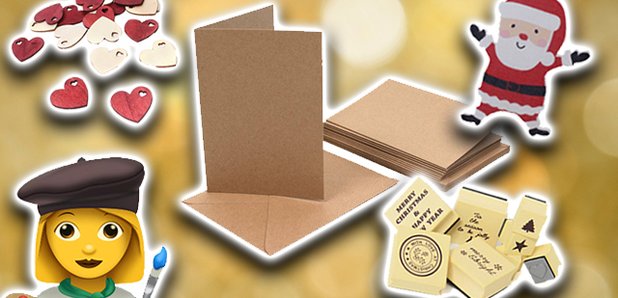 Get the Christmas songs on full blast, the log fire crackling, and enjoy a good old arts and crafts session!
Arguably, one of the most stressful things about Christmas is finding the perfect card to give to someone.
You'll search through to find one that you like the look of, only to discover that the words inside are too sickly sweet.
Or, the words inside are perfect, but the image on the front isn't right.
In the end, you give up and pay the £3.50 for a card that wasn't quite right but will have to do because you've run out of time, effort and patience!
READ MORE:
There's one easy way to solve this situation - make your own!
And it's not as difficult as it sounds.
Hobbycraft have an overwhelming amount of arts and crafts to design your very own Christmas cards, and the bits and pieces are so simple to use that you don't need to be the next Picasso.
We've rounded up the top 10 Christmas crafts that'll be perfect for a handmade creation!
1. Card - 10 for £1.50 (A6 size)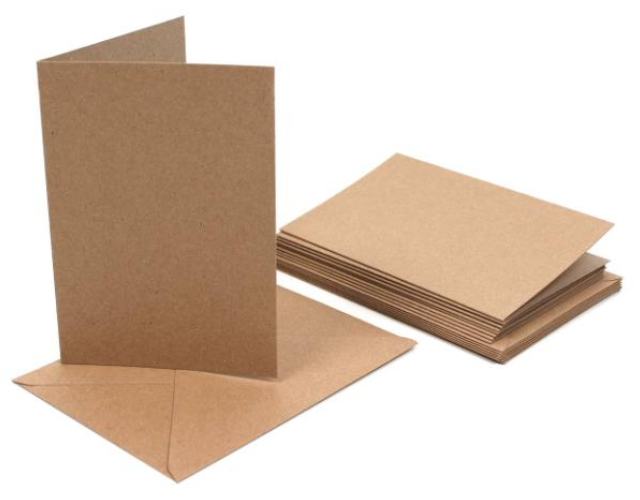 First up, obviously, you need card. Hobbycraft stock it in different many different colours, sizes and shapes. These come blank, and will hold any adhesive - glues, double-sided sticky tape - you name it, it will stick!
2. Self Adhesive 'Merry Christmas' Stickers - 10 for £2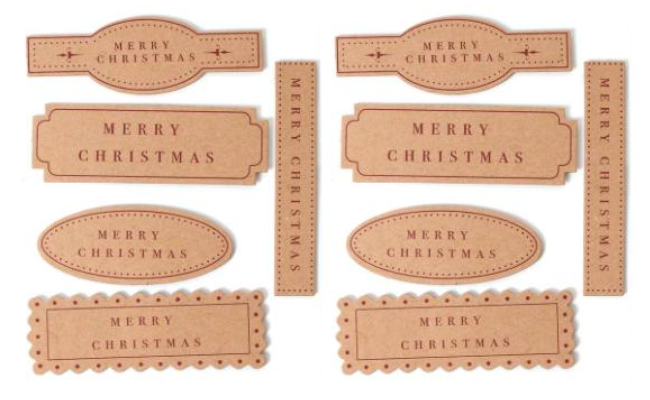 If you don't trust your own handwriting, these are an ideal way to get the message across!
3. Self Adhesive Happy Santas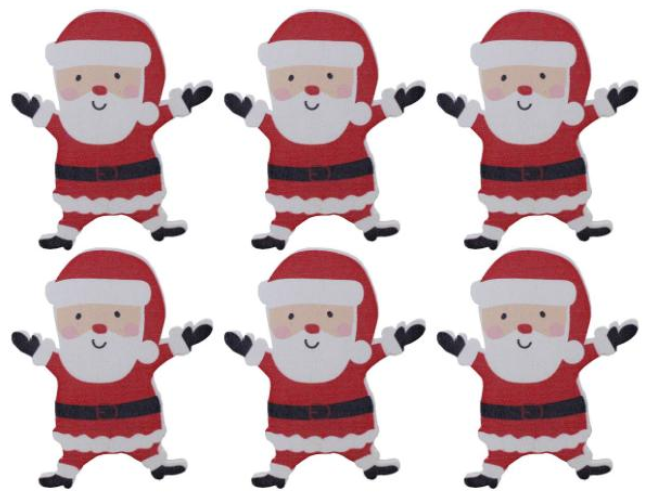 First off - how cute?! Secondly, these are also self adhesive, so it's as simple as placing them on a bit of card. You could keep it totally simple and leave Santa in the limelight, or decorate with some glitter, or the above-mentioned 'Merry Christmas' stickers.
4. Stocking Foam Stickers - 20 for £1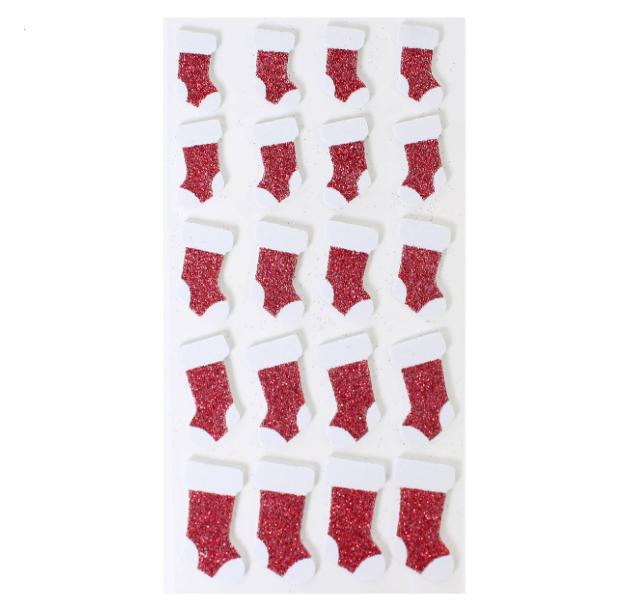 These glittery bargains would look lovely against a 'natural' coloured card. You could even link a few together using some pretty ribbon or twining, which Hobbycraft stock in abundance.
5. 'Thickers' letters - £4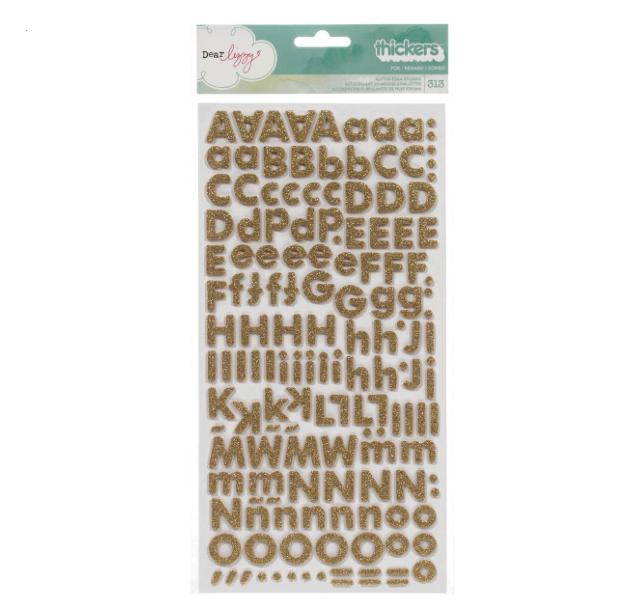 Another lovely way to add a bit of personalisation to a card. These come in various colours, and the best thing about the packet is that multiple letters are supplied - there's nothing worse than running out of popular letters mid craft session!
6. Assorted Christmas Buttons - 60g for £1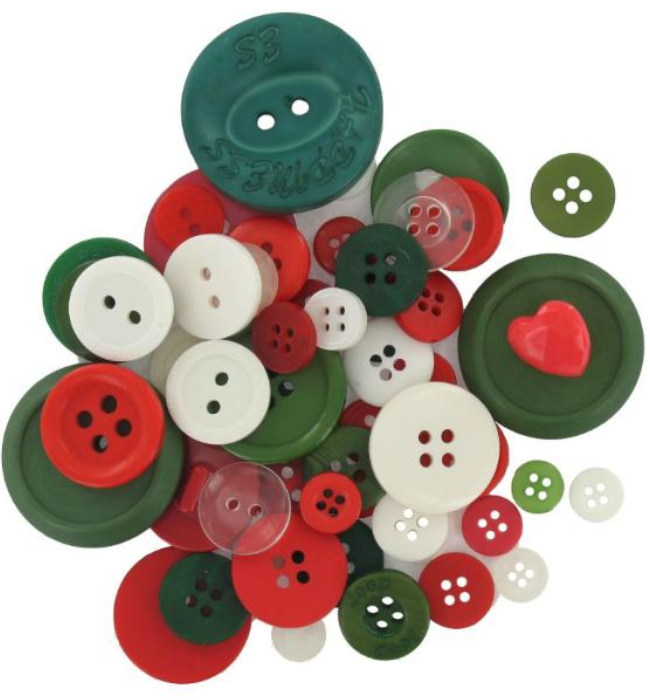 There's no longer the need to hunt through your clothes to find spare buttons attached to the washing label. These packets have a variety of buttons in traditional festive colours ready to be stuck in every which way. And the best thing about buttons is that they can be ANYTHING you want them to be! For example:
- One small white button on top of a larger button becomes a snowman! Add some arms and even a hat with a sharpie.
- A red button was destined to be Rudolph's red nose! Just draw an oval shape around the button with space enough to add some google-eyes above, draw on some antlers and job done!
- A selection of well-placed green buttons could make quite the Christmas Tree!
7. Wooden Heart Shapes - 20 for £2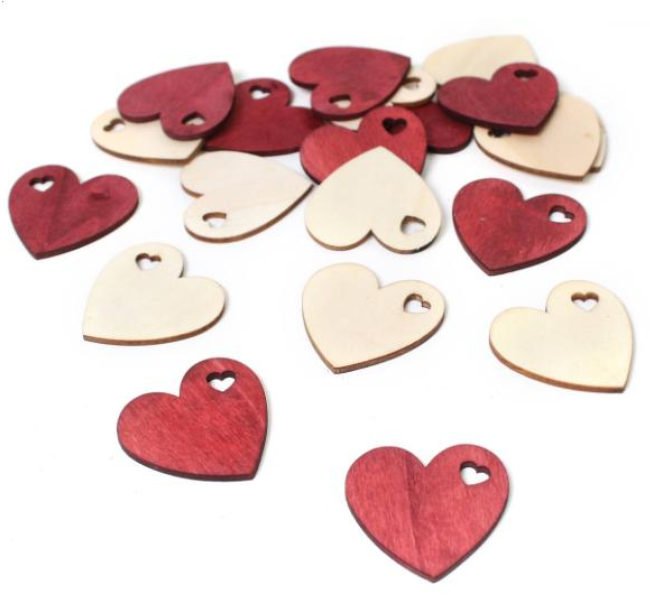 Perfect for sending a loved one a unique Christmas card!
8. Gingerbread Men 3D Puffy Stickers - 15 for £3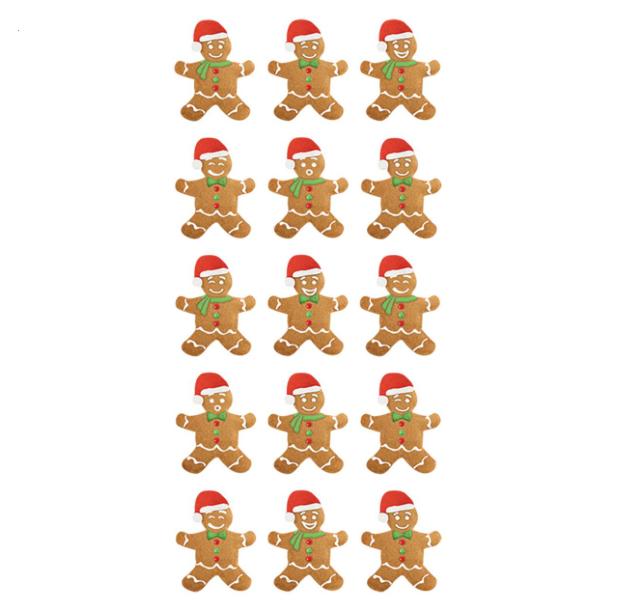 We love how happy these little guys are! They'd look great against any coloured card, on their own or as part of a festive scene!
9. Christmas Wooden Stamps - 8 for £4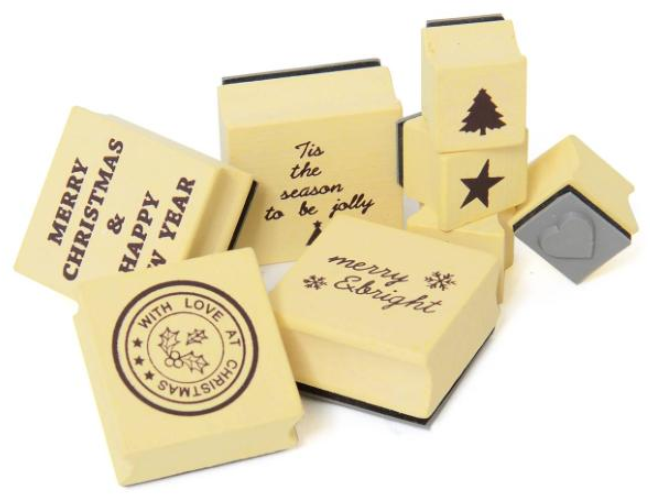 With a huge selection of coloured ink pads to choose from, these will add a totally unique spin to each and every card.
10. Metallic Pens - £5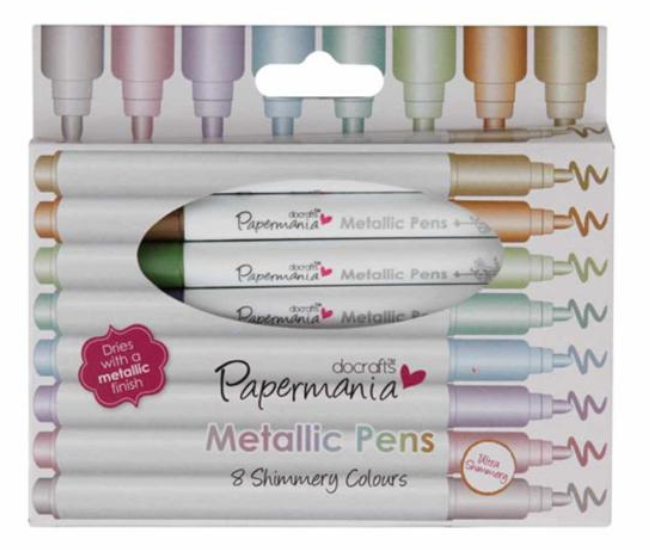 If you're one of those lucky people who have perfect writing, these metallic pens would be a great addition to your Christmas craft kit! You could also get really creative and tackle some freehand festive scenes!
Remember - you can do no wrong - 'it's the thought that counts' after all!