Know Your Consumer Rights & Enjoy Your Xmas Shopping!
20 November 2017, 15:40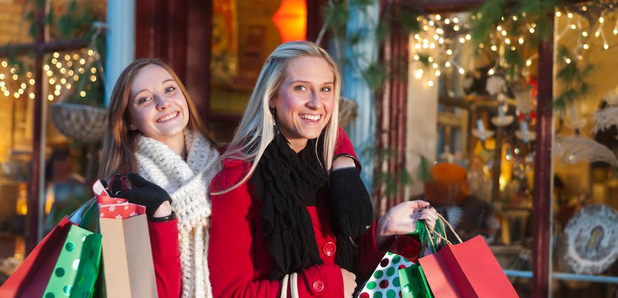 Take the stress out of the festive frenzy with our quick guide.
Oh shop, all ye faithful! The next month or so is either a magical or stressful time to hit the shops, depending on how much you enjoy shopping.
But if do you plan to shop up a storm in the run-up to Christmas, it's worth remembering a few key pointers about consumer rights. Here are the key details to remember while you're being swept away by the crowds and carols.
1. DO make sure you specify 'Christmas delivery'
If goods for Christmas – or another specific event – are late, you can only complain if you or the retailer specified (and can prove) it was for pre-Christmas delivery.
If that's the case, it's a breach of contract and you've a right to a refund. There's nothing worse than buying a Christmas present for someone which arrives in mid-January!
Though even if Christmas delivery isn't specified, goods should be delivered within 30 days.
2. Right to a refund for faulty goods
Whether it's December or July, our rights are always the same in relation to faulty goods. If you discover the fault within the first 30 days after purchase you are entitled to an automatic refund and if after you are entitled to a repair or replacement.
A good rule of thumb when buying presents is to ask the retailer if they will extend this 30-day period on the basis that you will not know if the goods are faulty until the recipient of the gift opens it.
3. Right to return unwanted presents
This one's handy if you don't like the jumper that Auntie Sylvia gave you. It's also useful when buying for somebody who's notoriously hard to buy for.
If you shop online, you have the right to return the goods within 14 days of delivery. However, this is generally of no use with Christmas presents as this period will almost certainly have passed.
You should therefore ask the retailer, up front, if you get an extended period to return the goods and if you do get confirmation in writing.
In stores, however, there is no automatic right to return goods if you simply change your mind or a recipient of a gift doesn't want it.
4. Give the gift of gift receipts
When returning goods, you'll often be asked for the receipt or proof of purchase.
All retailers will provide you with a gift receipt if you ask for one – this will mean that the recipient of your gift will be able to exchange it if they wish.