Whacky Hair Trend Takes Christmas Hair Styling To A Whole New Level!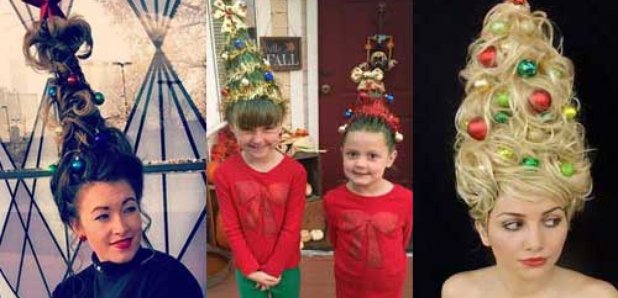 Tis the season to be jolly and boy do these stylish Instagrammers know it too!
Forget the sparkly sequin dresses and the velvet trousers, because this year it's all about the HAIR!
Yes, the focus is firmly on the head this festive season.
Holiday hair doesn't come much better than this, as everyone from kids to grown women have proven through sharing their snaps on the photo sharing site Instagram.
Check out this fun-loving couple:
These adventurous Cindy Lou Who wannabes are channeling the Christmas vibes in the best way possible - by turning their hair into giant Christmas trees of course!
How about a glow in the dark Christmas tree?
These kids know where it's at!
According to Marie Claire magazine, the Christmas tree shape is formed by scraping your hair upwards around a water bottle, then adding some clips to keep it in place before decorating.
We love this lady!
This lady myst have used a month's worth of hairspray to keep this in place!
SO CUTE!
Right, better get the tinsel you then!